Flying in the Pacific Northwest
May 7, 2022 @ 12:00 pm

-

1:30 pm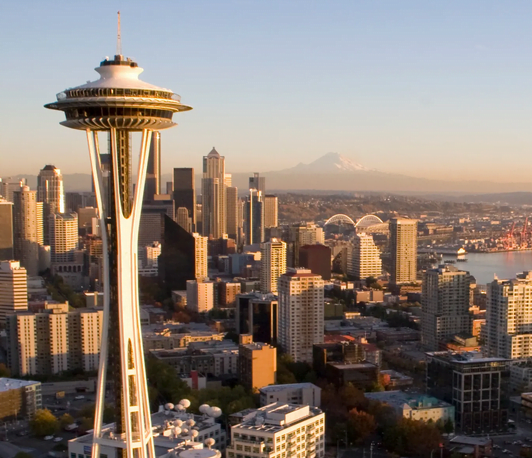 This seminar will only be available for online viewing. IN-PERSON ATTENDANCE WILL NOT BE PERMITTED.**
Click here to learn more about online viewing
Seattle and the Pacific Northwest is a hub of aviation industry and innovation, and what better way to experience this cosmopolitan region than in the air? However, with a major international airport, multiple military bases, and rapidly shifting weather patterns, flying in this airspace isn't easy to navigate.

San Carlos Flight Center invites instrument rated pilot Travis Bender to delve into Seattle Airspace, the San Juan Islands, and different ways a Bay Area Pilot can reach Seattle.This seminar will break up the complex Seattle Airspace into smaller areas so it can be interpreted and flown easily for any pilot hoping to fly in the region. In addition, we will also discuss proper procedures for many airports, including SeaTac International, Boeing Field, and Renton, as well as how to handle some of the unique challenges of flying in the region, such as terrain and weather. Finally, we will highlight how to fly from the Bay Area to Seattle VFR.

If you are hinting at flying to Seattle in the near future, this seminar will help you get there efficiently and safely.
Travis Bender is an instrument-rated private pilot who learned to fly at the Flight Center.  He is actively working on his commercial and CFI ratings, and leads the Marketing and Events team at SCFC. When he's not at the airport, Travis currently works in a strategic finance role at a major Silicon Valley company.
San Carlos Flight Center (SCFC) is the SF Bay Area's most dynamic flying club, committed to building general aviation through safety, community, and adventure. AOPA has consistently recognized SCFC in their Best Flight School survey, most recently in 2022 as a Distinguished Flight School.
SCFC is committed to promoting safety in general aviation through our regular safety seminars and guest speaker programs. Livestream access is free for everyone, but recorded seminars are available solely to members at a later date. Click here or contact a SCFC member service rep at (650) 946-1700 for more information about online access to our web archive.