Flying in the Flight Levels – it's Different Up Here
January 19, 2022 @ 7:00 pm

-

8:30 pm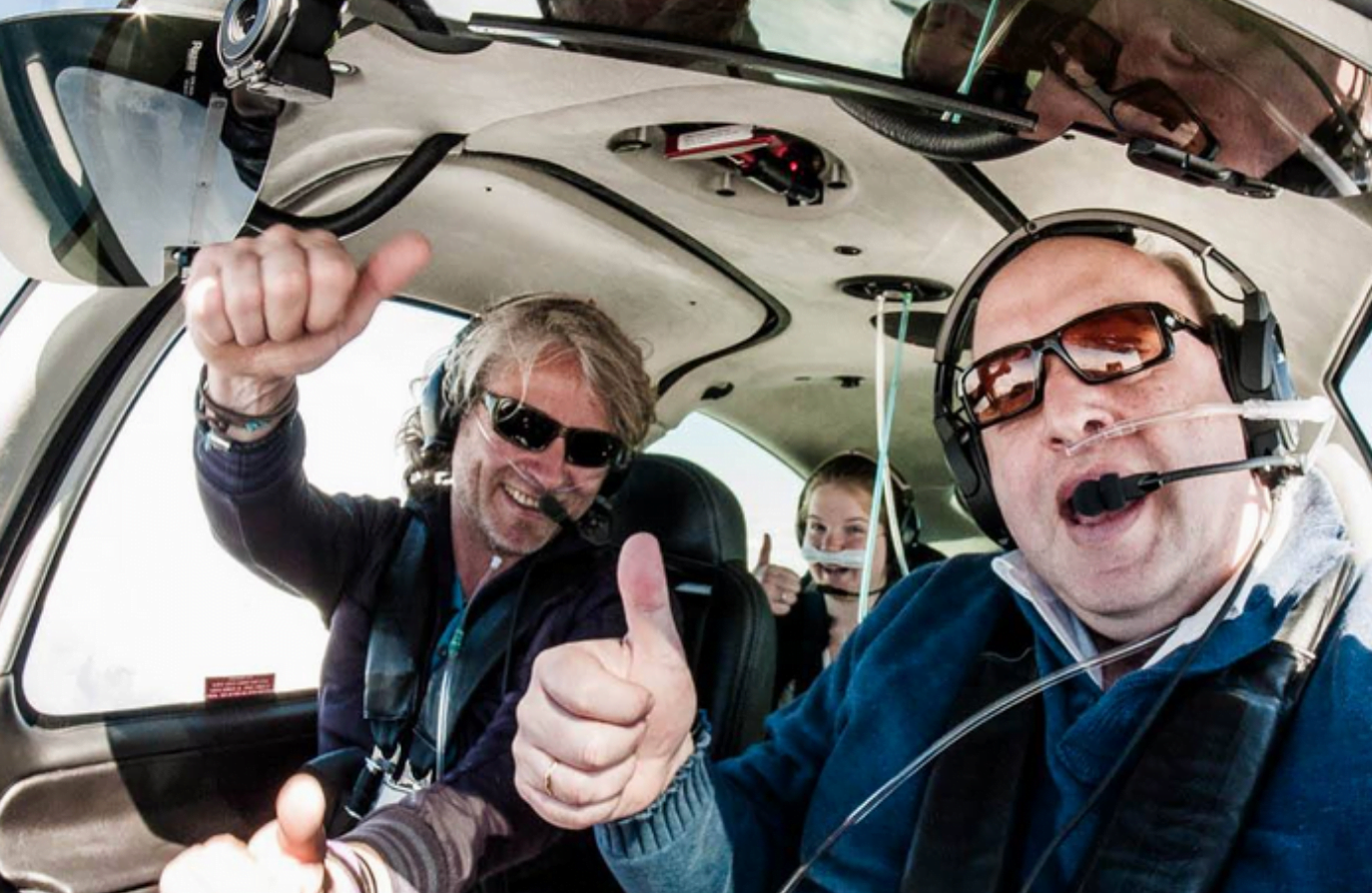 Due to the COVID-19 public health crisis, this seminar will only be available for online viewing. IN-PERSON ATTENDANCE WILL NOT BE PERMITTED.**
Click here to learn more about online viewing
Most general aviation pilots rarely go above 18,000 feet MSL because of limitations in aircraft performance.  But as pilots gain hours and move up to faster and higher-performing aircraft, the flight levels beckon.  What happens up there in that magical Class Alpha world for fast planes and low pressure?  Safe pilots must learn new rules to operate there, and must understand the challenging operational and health risks associated with high-altitude, unpressurized travel.  To start, let's get one pilot's perspective of what's different up there.

San Carlos Flight Center invites commercial pilot Chris Rimer to share his experience flying a single-engine turbocharged Beech Bonanza in the West. In this seminar, he will highlight high-altitude operations including those in the flight levels. Chris will also provide an overview of oxygen requirements, equipment, and safe practices while flying at altitude. We've asked him to use a real world example, so he will review a flight he took to Colorado that took him into the flight levels.  He'll end the presentation relating how these concepts can be applied to flying any type of aircraft, in turn improving your knowledge and knowing your limits.

We invite pilots of all experience levels to join this presentation and share their experiences in similar scenarios. If you have any plans of operating at high altitudes, or want to learn more about the performance envelope of your aircraft, join us for this seminar.
Chris Rimer has been a San Carlos Flight Center member since its earlier days, and a pilot at SQL since 1999 (he earned his PPL at Concord in 1997). He earned both his commercial single- and multi-engine/instrument-land ratings this year, and also has a private single engine sea rating to keep things fun. You'll often see him flying Cessna 182s or his Bonanza A36 around California. He's presently working toward his ATP, and is always looking for opportunities to fly as he works toward that goal this year. He started his career in aerospace working for Douglas Aircraft in Long Beach as an engineer, and dreams of flying the MD-11s he worked on there 30 years ago.
San Carlos Flight Center (SCFC) is the SF Bay Area's most dynamic flying club, committed to building general aviation through safety, community, and adventure. AOPA has consistently recognized SCFC in their Best Flight School survey, most recently in 2019 as a Distinguished Flight School.
SCFC is committed to promoting safety in general aviation through our regular safety seminars and guest speaker programs. Livestream access is free for everyone, but recorded seminars are available solely to members at a later date. Click here or contact a SCFC member service rep at (650) 946-1700 for more information about online access to our web archive.