First Aid for Pilots
July 23, 2022 @ 12:00 pm

-

1:30 pm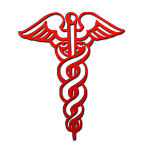 This seminar will only be available for online viewing. IN-PERSON ATTENDANCE WILL NOT BE PERMITTED.**
Click here to learn more about online viewing
A good pilot is always learning ways to enhance their safety. As pilots, we are always preparing for the in-flight "what ifs", but what about training for after the air emergency? You've declared an in air emergency and been forced to the ground, now what? How can you treat your own injuries? How and when should you administer first aid to others? What should you bring in your first aid kit? What's packed in your survival bag?

San Carlos Flight Center invites CFI Daniel Sanchez Ruiz as he walks us through how pilots can administer basic first aid and what life saving tools you should bring along with you. In this seminar, Daniel will discuss basic first aid techniques and give real-life examples of how to handle bandaging, splinting, problems equalizing pressure in the ear, burns and hypoxia. These examples are things any pilot can encounter during their flight, or stranded in a wreck site. Daniel will share his experience to ensure you are prepared to handle these stressful and challenging scenarios if you should encounter them.

Every pilot should have a knowledge of how to treat themselves or their passengers in case of an emergency, and have a thorough systematic thought process of going about it. Join us to feel confident about these techniques on your next flight.
Daniel Sanchez Ruiz is a senior flight instructor at San Carlos Flight Center.  He began his aviation career with maintenance training in Caracas, Venezuela, but quickly moved into flying as pilot.  After moving to the United States seven years ago, he attained his Commercial certificate, instrument rating, and eventually CFI.  He came to SCFC after working at SFO as a ramp agent, and has trained at Tradewinds Aviation in San Jose.
San Carlos Flight Center (SCFC) is the SF Bay Area's most dynamic flying club, committed to building general aviation through safety, community, and adventure. AOPA has consistently recognized SCFC in their Best Flight School survey, most recently in 2022 as a Distinguished Flight School.

SCFC is committed to promoting safety in general aviation through our regular safety seminars and guest speaker programs. Livestream access is free for everyone, but recorded seminars are available solely to members at a later date. Click here or contact a SCFC member service rep at (650) 946-1700 for more information about online access to our web archive.