Bigger, Higher, Faster – Transition to the Professional Flying Environment
July 27, 2022 @ 7:00 pm

-

8:30 pm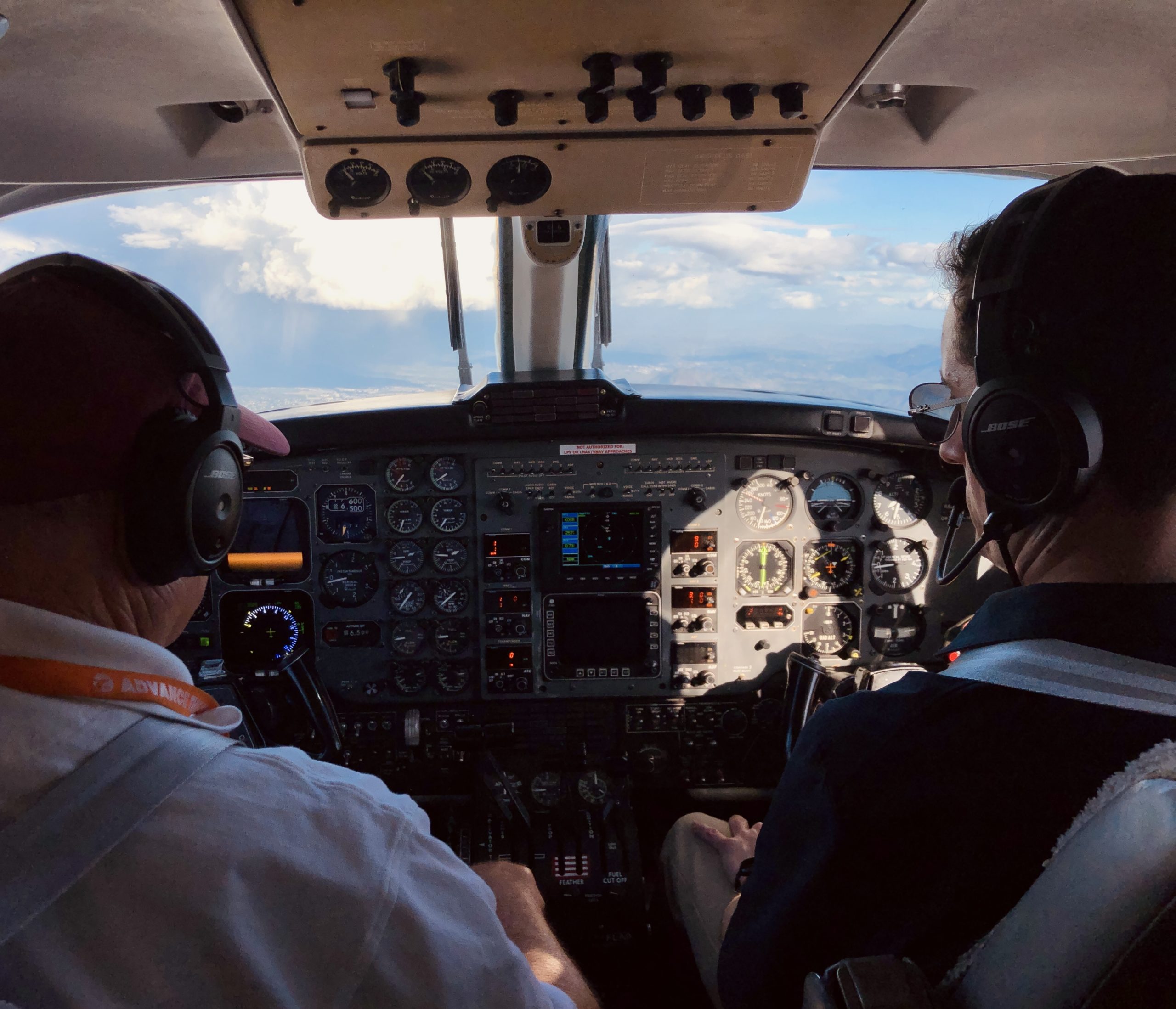 This seminar will only be available for online viewing. IN-PERSON ATTENDANCE WILL NOT BE PERMITTED.**
Click here to learn more about online viewing
Pilots take to the skies for a variety of reasons; whether it's for a fun day trip with friends or family, or as part of your daily routine as a professional pilot. Regardless of how you use flying, have you ever wondered how the pilots behind the nation's largest air carriers sound so professional? Or how they nail a spot landing every time? Or how they can handle flying such a large aircraft at high speeds? These pilots use industry developed techniques and procedures to ensure the highest level of professionalism and safety while flying.

San Carlos Flight Center invites Brandan Dadoun, commercial pilot, to share his experience transitioning into the professional flying environment. In this seminar, Brandan will highlight the key differences present between recreational and professional flying such as crew resource management, structured use of checklists, and adapting to larger, more complex turbine powered aircraft. Brandan will emphasize how any pilot can benefit from incorporating these new techniques and many more into their flying. After learning some things the hard-way during his career progression, he hopes to share his teachable moments for all pilots to hear.

If you want to hear more about how you can learn from the professional flying environment, or are curious about starting your career as a professional aviator, join us for this seminar.
Brandan Dadoun is a commercial multi-engine pilot and SCFC's Seminar Coordinator. He has completed the majority of his flight training at SCFC with over 500 flight hours and has extensive flying experience throughout California in both piston and turbine-powered aircraft. In 2021, Brandan was recognized by the FAA for his achievements in promoting aviation safety. Outside of flying and presenting, he enjoys playing the saxophone, and staying active.
San Carlos Flight Center (SCFC) is the SF Bay Area's most dynamic flying club, committed to building general aviation through safety, community, and adventure. AOPA has consistently recognized SCFC in their Best Flight School survey, most recently in 2022 as a Distinguished Flight School.

SCFC is committed to promoting safety in general aviation through our regular safety seminars and guest speaker programs. Livestream access is free for everyone, but recorded seminars are available solely to members at a later date. Click here or contact a SCFC member service rep at (650) 946-1700 for more information about online access to our web archive.