Electricity for Pilots
December 14, 2022 @ 7:00 pm

-

8:30 pm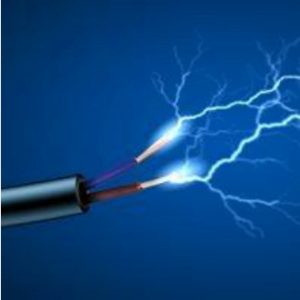 This seminar will only be available for online viewing. 
Click here to learn more about online viewing
As pilots, we study electrical systems in depth during primary flight training and each time we transition into flying a new aircraft. How much of that do you remember? Would you know what to do in the event of an unusual situation, malfunction or failure? Do you know the difference between volts and amps? Do you know what a circuit breaker is actually doing? Many pilots do not understand the electrical systems of their aircraft.

San Carlos Flight Center welcomes back experienced check airman and training Captain Ben Taber, who has pulled together some of the most challenging electrical issues. Capt. Taber will introduce us to "Electricity for Pilots" and review electrical use in everyday flight, static electricity buildup and discharge, and discuss possible failure scenarios and resolutions for each. With the introduction of Technically Advanced Aircraft (TAA) outfitted with sleek Garmin' G1000TM, Avidyne', and other assorted glass cockpit panels and FAA/Industry Training Standards (FITS) scenario-based training techniques to help pilots fly more safely, the training industry has finally recognized that pilots must be trained to a higher level of understanding of the electrical systems that supports all that equipment. The level of sophistication of the electrical system in singles tells you just how important electricity is for safe flight. Pilots who are willing to fly in the clouds with only one engine demand backups and redundancy for the critical avionics and other systems powered by electricity.

Join us as Ben Taber dives deeper into your pilot knowledge bank of electricity in this informative and challenging seminar.
Captain Bennett Taber is a check airman and training captain with over 20 years and 18,000 hours of air charter experience throughout the western United States. His first 500 hours of flying were conducted in Alaska. Captain Taber manages flight operations and charter sales for Dreamline Aviation in the San Francisco Bay Area and is a Dreamline Training Captain in Beech King Air aircraft.
San Carlos Flight Center (SCFC) is the SF Bay Area's most dynamic flying club, committed to building general aviation through safety, community, and adventure. AOPA has consistently recognized SCFC in their Best Flight School survey, most recently in 2022 as a Distinguished Flight School.

SCFC is committed to promoting safety in general aviation through our regular safety seminars and guest speaker programs. Livestream access is free for everyone, but recorded seminars are available solely to members at a later date. Click here or contact a SCFC member service rep at (650) 946-1700 for more information about online access to our web archive of over 400 recorded safety seminars.