Candid Radio, San Carlos Edition
December 17, 2022 @ 12:00 pm

-

1:30 pm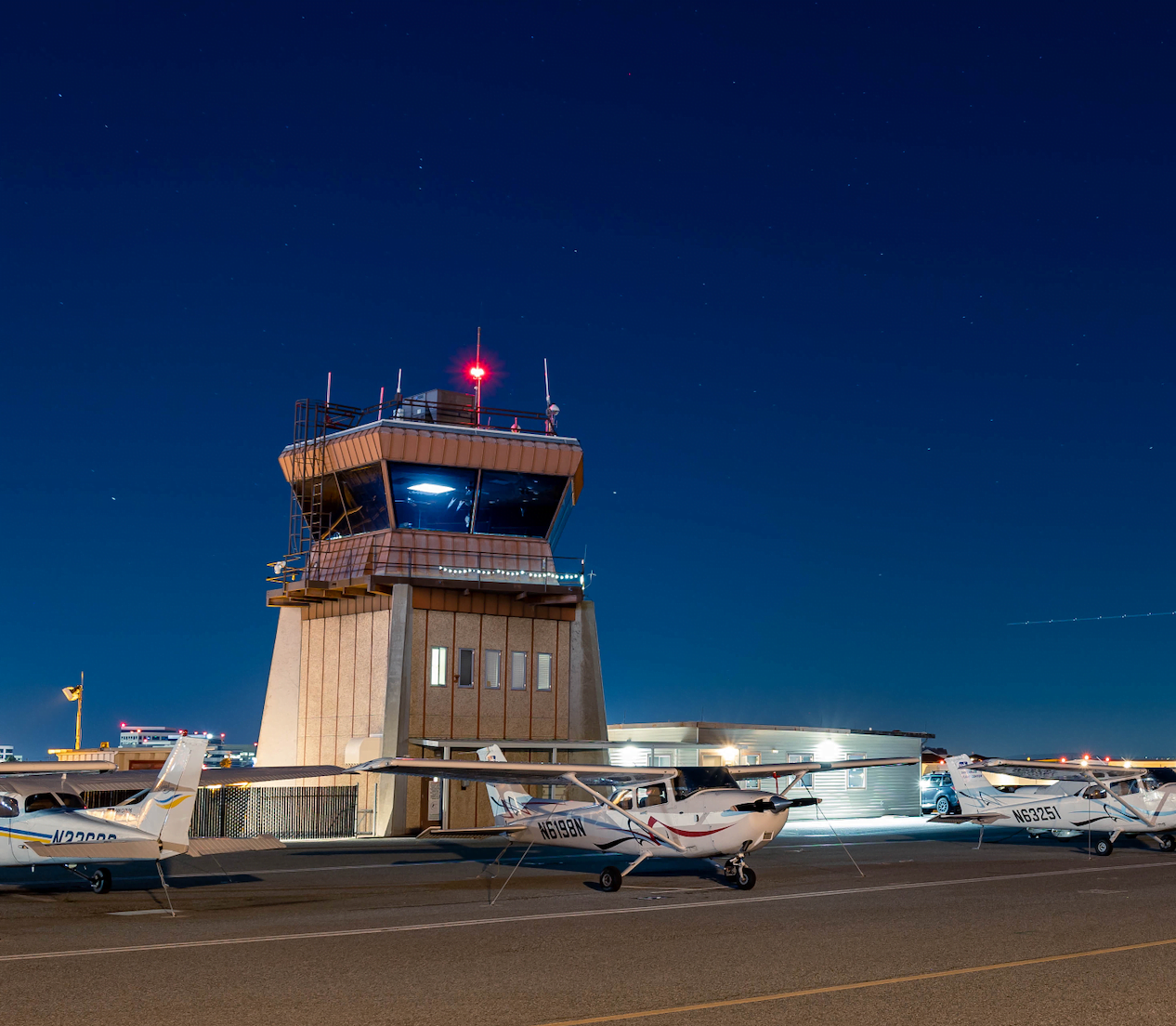 This seminar will only be available for online viewing. 
Click here to learn more about online viewing
When you least expect it, you're elected. You're the star today. Smile you're on Candid Radio, San Carlos Flight Center's celebration of the best and the worst in local radio calls. When you press that button, we're listening and as a group we want to begin a discussion to improve the level of SF Bay Area radio calls.

SCFC Chief Pilot Herb Patten and CFI Dan Dyer are both very passionate about professional radio communication. The Flight Center offers many classes and safety seminars to help new pilots understand the structure and demands of radio communication, to better share the limited resource that air time represents. In this episode of Candid Radio, the spotlight is on the pilot, control tower, and ground controller communications at San Carlos Airport.  This Class D airport is located just 7 miles from the busy Class B San Francisco Airport, and is also the home to many flight schools and student training.  This makes for great listening, as we hear pilots ask for pattern work, request departures, and respond to the sometimes unusual directions from the control tower.  We've pulled together the best and worst of SQL radio communications over the last few weeks, and turned them into an informative presentation for all pilots.

If you've flown in the SQL area any time in the last few weeks, tune in to see if you've been highlighted, either as a radio star or a radio roadblock. Everyone should be able to improve their skills just a bit after joining us for this presentation.
Herb Patten is the Chief Pilot at the San Carlos Flight Center, a CFI and an FAA certificated advanced and instrument ground instructor who teaches private pilot ground school at San Carlos Flight Center.  He is a commercial pilot with an instrument rating, has flown over 2,500 hours in more than 130 different California airports.  He is the current chairman of the Upwind Foundation, famous for its Upwind Summer Scholarship Program. In 2021, Herb was named a Distinguished Flight Instructor by AOPA.
Dan Dyer is the founder of the San Carlos Flight Center, and has built the motto of Safety, Community, and Adventure for over 8 years.  Dan was an instructor for 15 years, accumulated over 4,000 flight hours, and is the Bay Area's local expert in crosswind landing instruction. He is known for finding simple and innovative ways to explain complex topics and regularly speaks on advanced ground school topics.  Find out more about Dan at www.sancarlosflight.com or contact him at dan@sancarlosflight.com
San Carlos Flight Center (SCFC) is the SF Bay Area's most dynamic flying club, committed to building general aviation through safety, community, and adventure. AOPA has consistently recognized SCFC in their Best Flight School survey, most recently in 2022 as a Distinguished Flight School.

SCFC is committed to promoting safety in general aviation through our regular safety seminars and guest speaker programs. Livestream access is free for everyone, but recorded seminars are available solely to members at a later date. Click here or contact a SCFC member service rep at (650) 946-1700 for more information about online access to our web archive of over 400 recorded safety seminars.