Destination New Cuyama (L88)
Sat Feb 25 @ 12:00 pm

-

1:30 pm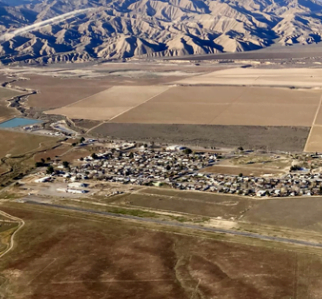 This seminar will only be available for online viewing.
Click here to learn more about online viewing
You may also be interested in learning more about other unique destinations. Visit our Members Only Seminar Archive and search "Destination" to view our Destination Series. For an example, click the link here.
New Cuyama, a Southern California airport closed for years, has now reopened and is more ready than ever for your arrival. Nestled between the Central Valley and coastal mountain ranges, New Cuyama Airport is surrounded by national forests, wildlife refuges, and national monuments, which makes safely accessing the airport a task involving regulatory awareness and compliance. The Bay Area FlyOutGroup (FOG) plans to make the trip in Spring to see the extensive airport renovations, and is encouraging all FOG pilots to attend this pre-event briefing.

San Carlos Flight Center and FOG invite pilot and New Cuyama Airport Ambassador, Steve Sappington to discuss New Cuyama (L88) airport operations and flight planning considerations. We have asked him to share with us what pilots flying into L88 need to know, including special considerations such as noise abatement procedures, surrounding wildlife, terrain, and weather patterns. He will utilize visual imagery and other flight planning software to help emphasize his points, and conclude his presentation with an overview of things to do in the area.

If you ever considered venturing to New Cuyama, this will be an informative head start to your flight planning. We hope you can join us for this presentation, and for our subsequent FlyOutGroup (FOG) fly-in event, more details TBA at the end of the seminar.
Steve Sappington is a 1600-hour private pilot who enjoys exploring the West with his wife Nance in their vintage Cessna 182. As a volunteer, he helped Blue Sky Center orchestrate the rebuilding and reopening of New Cuyama Airport (L88) in October 2022.
San Carlos Flight Center (SCFC) is the SF Bay Area's most dynamic flying club, committed to building general aviation through safety, community, and adventure. AOPA has consistently recognized SCFC in their Best Flight School survey, most recently in 2022 as a Distinguished Flight School.

SCFC is committed to promoting safety in general aviation through our regular safety seminars and guest speaker programs. Livestream access is free for everyone, but recorded seminars are available solely to members at a later date. Click here or contact a SCFC member service rep at (650) 946-1700 for more information about online access to our web archive of over 400 recorded safety seminars.