Coast Guard Insights into CRM and Risk Management
Sat Sep 2 @ 12:00 pm

-

1:30 pm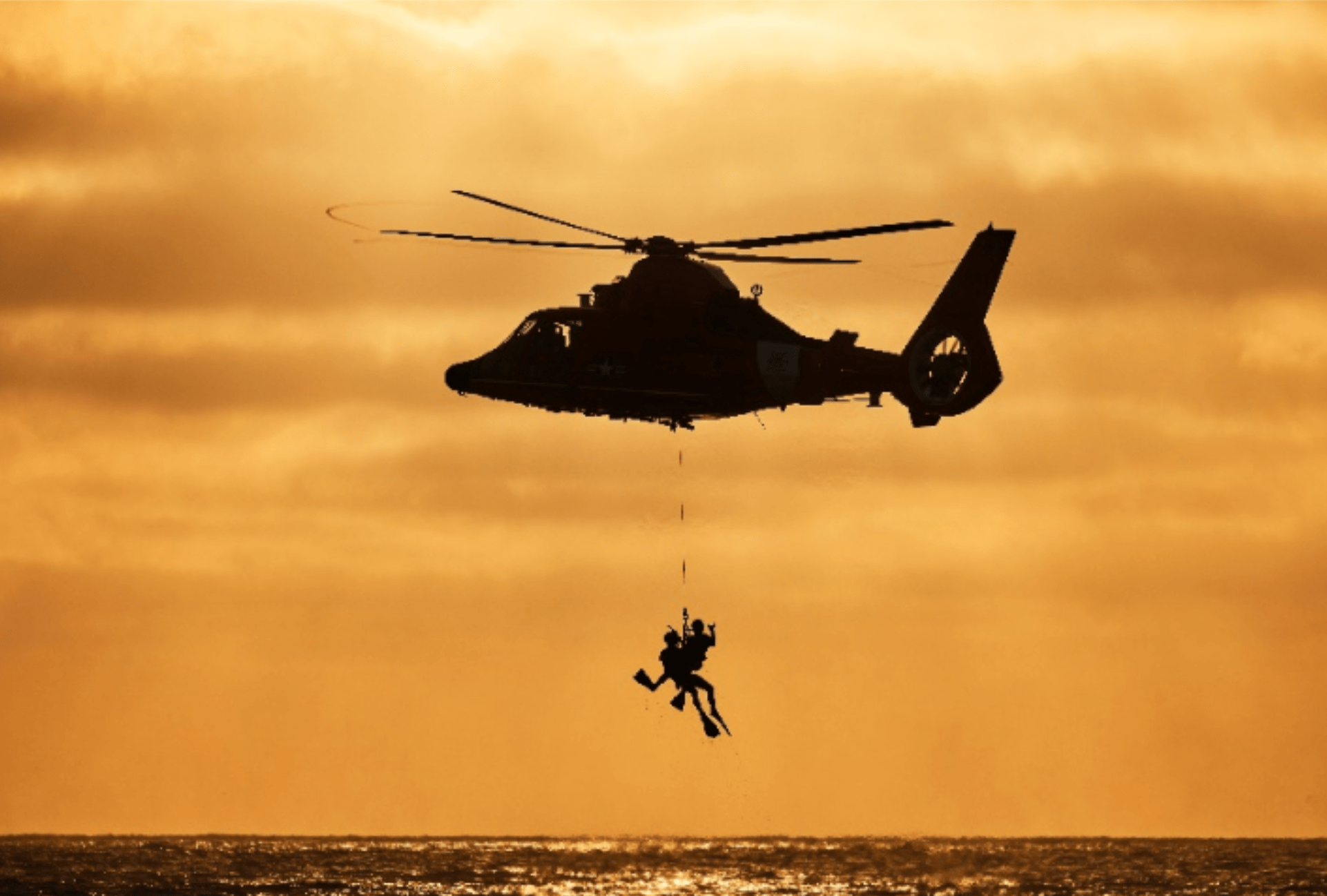 This seminar will be held in person at SCFC, attendance is free and open to all. Web Members will still be able to access our seminars online, both live and recorded. Click here to learn more about the transition.
Interested in watching more of our presentations? View our growing library of over 500 recorded safety seminars available to view in our Members Only Seminar Library, available by clicking here.
Every flight involves risk, and we can minimize risk with proper risk management. Coast Guard pilots are experts at understanding all factors of risk. Their daily operations involve strenuous water rescues, disaster response actions, and search and rescue initiatives. These missions require the application of crew resource management, adherence to standardized procedures, and more. So, what can we general aviation pilots learn from them?

Join Coast Guard Air Station San Francisco at San Carlos Flight Center as we delve into the realm of threat and error management through the lens of Coast Guard pilots. In this seminar evaluate all risk variables prior to each flight, while utilizing all available resources. Take this knowledge and apply it in a case study which all pilots can learn from. These insights easily translate into practical takeaways for making improved decisions while in flight and working together as a team.

Tune in to acquire practical insights that directly apply to your daily operations, ultimately contributing to safer skies for every pilot.
LCDR Patrick Buckley is a highly skilled Coast Guard Search and Rescue Aviator, graduating from the U.S. Coast Guard Academy in 2012 with a Bachelor's in Business Management. With notable roles aboard the USCGC Cambell, as an Intelligence Officer, and distinguished service at CGAS Savannah, he now serves as Flight Safety Officer at CGAS San Francisco, holding FAA qualifications in Commercial Instrument Fixed/Rotorcraft and Part 107 UAS Operation.
Lieutenant Lance Freeberg commissioned into the United States Army through the ROTC program at the University of Florida in 2013 with a degree in Criminology. He flew the UH-60 Black Hawk in Afghanistan and conducted numerous aeromedical evacuations in support of Operations Freedoms Sentinel and Resolute Support. In 2022, he transferred to the United States Coast Guard and became a MH-65E aviator. He is also an avid GA pilot and owner of a Mooney M20C.
San Carlos Flight Center (SCFC) is the SF Bay Area's most dynamic flying club, committed to building general aviation through safety, community, and adventure. AOPA has consistently recognized SCFC in their Best Flight School survey, most recently in 2023 as a Distinguished Flight School for the third year in a row.
SCFC is committed to promoting safety in general aviation through our regular safety seminars and guest speaker programs. Our seminars are free to watch when attended in person at our facility in San Carlos but live streaming and viewing recorded seminars are exclusively available to members. Click here or contact an SCFC member service rep at (650) 946-1700 for more information about online access to our web library of over 500 recorded safety seminars and live-streamed content.