Checklist Philosophy – Go With the "Flow"
February 26, 2022 @ 12:00 pm

-

1:30 pm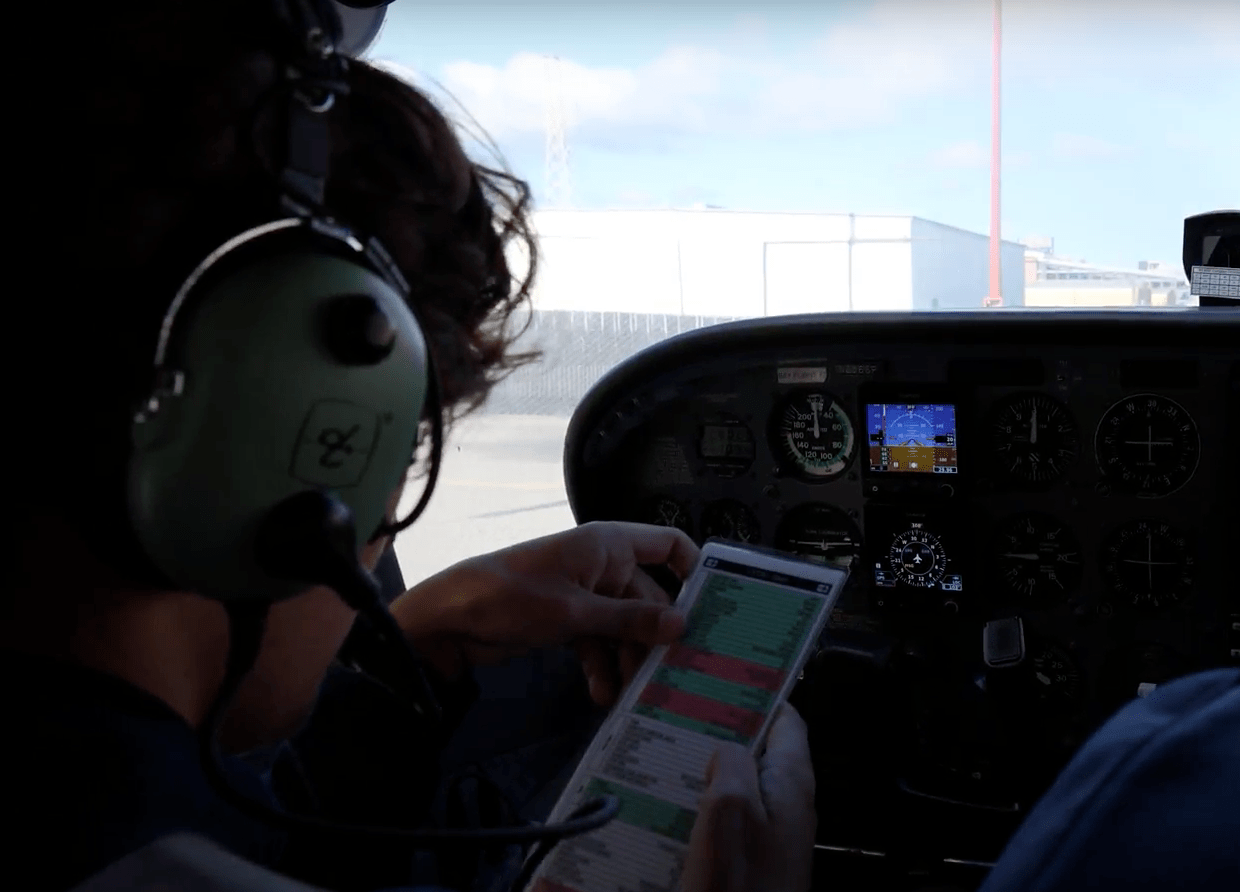 Due to the COVID-19 public health crisis, this seminar will only be available for online viewing. IN-PERSON ATTENDANCE WILL NOT BE PERMITTED.**
Click here to learn more about online viewing
Did you know that the successful use of checklists in aviation has inspired other industries to adopt the same practice? What makes checklists and the ways we accomplish them so appealing? Are you completing your checklists in the most effective manner when you fly?

San Carlos Flight Center invites United Airlines 777 Pilot and CFI, Daniel Stellini for a discussion on the importance of consistent checklist usage. This airline-born concept can relate to operating general aviation aircraft, by knowing specific "triggers" and implementing certain "flows" for a smoother operation. In this seminar, Daniel will provide different scenarios of when these techniques apply by using real, in-cockpit recordings, drawings, and voiceovers to better communicate the importance of checklist discipline. Regardless of aircraft size, or operation, it's critical that checklists are followed to ensure the safety of the flight.

Whether you are a pilot of a Piper Cub or a 777, checklists follow us everywhere. Join us to get an initial dose or a booster shot of checklist discipline (back) into your habit patterns!
Daniel Stellini is a CFII and a United Airlines pilot with extensive experience from Cessnas to Boeing 777's. He is committed to developing safe and competent pilots, and is a Gold Seal Flight Instructor. In his freetime, he likes playing music, and teaching others how to become better pilots.
San Carlos Flight Center (SCFC) is the SF Bay Area's most dynamic flying club, committed to building general aviation through safety, community, and adventure. AOPA has consistently recognized SCFC in their Best Flight School survey, most recently in 2019 as a Distinguished Flight School.
SCFC is committed to promoting safety in general aviation through our regular safety seminars and guest speaker programs. Livestream access is free for everyone, but recorded seminars are available solely to members at a later date. Click here or contact a SCFC member service rep at (650) 946-1700 for more information about online access to our web archive.