Challenges Facing Bay Area Coast Guard Pilots
August 19, 2020 @ 7:00 pm

-

8:30 pm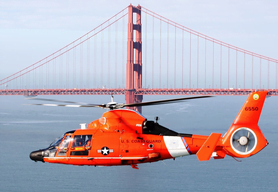 **Due to the COVID-19 public health crisis, this seminar will only be available for online viewing. IN-PERSON ATTENDANCE WILL NOT BE PERMITTED.**
Click here to learn more about online viewing.
Water rescues, stranded boaters, and capsized boats require immediate response from the Coast Guard to save lives.  The Coast Guard practices every day for these scenarios but it's only a matter of time before a real incident occurs; and that's where they're put to the test.

San Carlos Flight Center invites the Coast Guard Air Station San Francisco, to share the unique air operations they encounter on a daily basis.  The men and women of the Coast Guard have to be constantly on guard to handle the unexpected; learn how they prepare for it. In this seminar, the Coast Guard will share how to increase your survival during and after ditching, how they conduct ELT searches, and much more.  Furthermore, they will show the different ways you as a pilot can help the Coast Guard in these tense situations, how to get help faster, and save your life.

You won't want to miss this seminar if you are interested in learning more about Coast Guard Operations in the Bay Area, or more importantly how to become a safer, more knowledgeable pilot.
Lt Commander Jacob Marks' has many responsibilities in the Coast Guard such as a MH-65 Dolphin Pilot, instructor pilot and flight examiner. My collateral duty is managing a safety system for our Air Station as a Flight Safety Officer. I enjoy flying in the challenging demanding conditions of the bay area and California Coast while helping those in need. I look forward to meeting you and discussing our operations in the bay area and California Coast!
San Carlos Flight Center (SCFC) is the SF Bay Area's most dynamic flying club, committed to building general aviation thought safety, community, and adventure. AOPA has consistently recognized SCFC in their Best Flight School survey, most recently in 2019 as a Distinguished Flight School.
SCFC is committed to promoting safety in general aviation through our regular safety seminars and guest speaker programs. Space is often limited so it is important to sign up early. SCFC members may choose to watch the seminar live over the web at home, or recorded at a later date. Click here or contact a SCFC member service rep at (650) 946-1700 for more information about online access.