California Volcano Hunting
June 1, 2021

-

June 30, 2021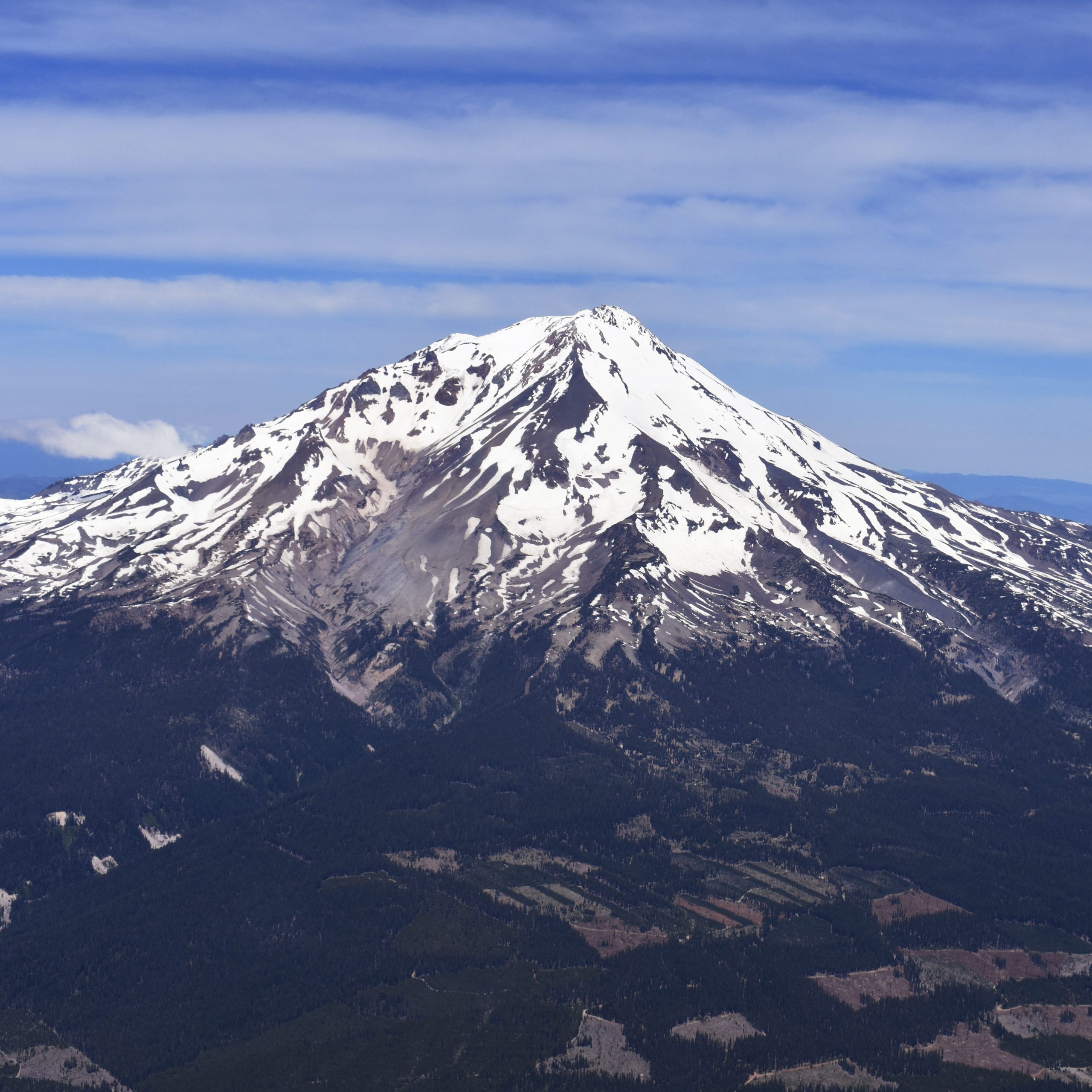 When people think of volcanoes in the United States, most people think of places like Hawaii or the Pacific Northwest. However, did you know that California has a few volcanoes scattered across the state?
With towering peaks, the formidable Mt. Shasta and Mt. Lassen both lie at the northern tip of the state and are viewable from hundreds of miles away. These volcanoes are easily viewed from both the air or you can fly to Weed Airport (O46) or Rogers Field (O05) to see Mt. Shasta and Mt. Lassen from the ground, respectively.
California also has a handful of other volcanic sites in the northern, eastern, and southern parts of the state. While not as tall and imposing as the volcanoes listed above, some do pose a threat and have erupted in the last few thousand years. They are also in some very beautiful areas of the state, so plan a flight and revel in the scenic sights below.
Your mission for June is to fly to one or multiple of any volcanic sites and get a picture of them. If you would like, please share them with FOG at flyoutgroup@gmail.com and we'll showcase the best images in our July newsletter. To get started volcano hunting, a good starting point is a description of volcanic hot spots from the USGS, which is available here.