An Insight into Angel Flight – Serving Those in Need
August 14, 2021 @ 12:00 pm

-

1:30 pm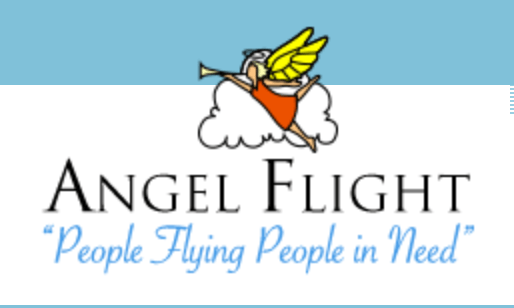 Due to the COVID-19 public health crisis, this seminar will only be available for online viewing. IN-PERSON ATTENDANCE WILL NOT BE PERMITTED.**
Click here to learn more about online viewing.
As pilots, we have the freedom to fly anywhere, fly safely with others, and also give back to the community. Through programs such as Angel Flight, pilots are able to use their abilities to help those most in need.

San Carlos Flight Center invites Director of Outreach Ivan Martinez, and Safety Officer/pilot Rich Pickett to provide an overview of the Angel Flight program. In this seminar, they will provide an insight into this charitable organization, how to get involved, how they work with pilots to keep everyone safe, and the various mission profiles their participating pilots fly. Often the various mission profiles are challenging, and many passengers onboard require special attention. It is crucial that pilots understand how to safely and effectively manage their passengers and aircraft while providing the most comfortable experience for patients in need.

Angel Flight has helped thousands of patients get safely to their appointments/destinations, and that would not be possible without you, the pilot. If you have ever wanted to learn more about this organization, how you can effectively manage passengers, and give back to the community, join us for this seminar.
Rich Pickett is an ATP/CFII Single and Multi-engine with over 12,000 hours, multiple type ratings, and has flown 400 aircraft representing 110 makes and models to nearly 900 airports.  He is the Safety Officer for Angel Flight West. He has a passion for flying, aviation safety, and having fun! In over 45 aviation articles in the past few years, Rich hopes to communicate these passions to the aviation community he has been a member of for over 40 years. His aviation website is PersonalWings.com and YouTube channel youtube.com/PersonalWings
Ivan Martinez is the Director of Outreach at Angel Flight West. He has been with the organization for over 9 years, during which he has developed a passion for charitable aviation and public health. He has worked with other public health nonprofits and has over 15 years of nonprofit experience. Although not yet a pilot, he has flown right-seat on dozens of Angel Flights and enjoys helping in the air as much as on the ground.
San Carlos Flight Center (SCFC) is the SF Bay Area's most dynamic flying club, committed to building general aviation through safety, community, and adventure. AOPA has consistently recognized SCFC in their Best Flight School survey, most recently in 2019 as a Distinguished Flight School.
SCFC is committed to promoting safety in general aviation through our regular safety seminars and guest speaker programs. Livestream access is free for everyone, but recorded seminars are available solely to members at a later date. Click here or contact a SCFC member service rep at (650) 946-1700 for more information about online access to our web archive.