An Intro to Skew-T/Log-P: WX Planning for Pilots
July 10, 2021 @ 12:00 pm

-

1:30 pm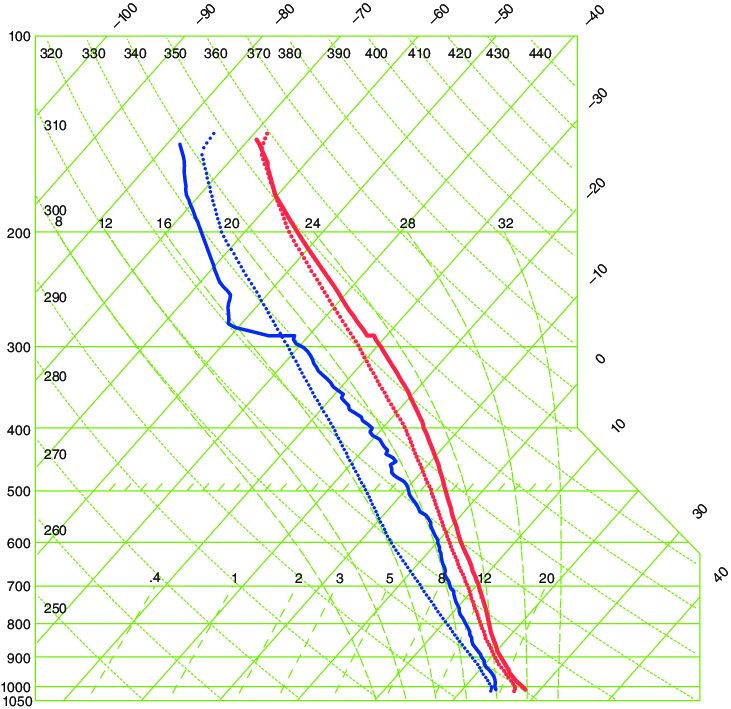 Due to the COVID-19 public health crisis, this seminar will only be available for online viewing. IN-PERSON ATTENDANCE WILL NOT BE PERMITTED.**
Click here to learn more about online viewing.
We can observe the ceilings, look at satellite images for cloud tops and check the new graphical forecast tool aviation (GFA), but what's happening in between? You can now find this in the GFA but reviewing each altitude for each time frame can be a bit cumbersome.  The Skew T Log P diagram is still one of the best kept secrets in aviation.
Now you can view the vertical profile of the atmosphere including its stability and wind profile based on weather modeling from a plethora of weather observations including soundings, radar, weather stations, satellites and aircraft. You can now review direct soundings and interpolated models of the vertical atmospheric profiles with a high degree of reliability.  This concise format will really aid in your mental construction of winds and cloud and freezing levels.
Join Dave Kramer, weather enthusiast, private pilot and ground instructor for a seminar on how to interpret Skew T Log P diagrams to further enhance your awareness of the weather around you
Dave Kramer MD, an ophthalmologist for over 30 years, is an instrument rated, tailwheel, complex and high performance endorsed commercial MEL pilot as well as a basic and instrument ground instructor with an interest in weather. He has been flying since 2012, has over 1100 hours of which over 500 have been in the IFR system.  He also enjoys long cross country flying, night flying and flying in the LA area.
San Carlos Flight Center (SCFC) is the SF Bay Area's most dynamic flying club, committed to building general aviation through safety, community, and adventure. AOPA has consistently recognized SCFC in their Best Flight School survey, most recently in 2019 as a Distinguished Flight School.
SCFC is committed to promoting safety in general aviation through our regular safety seminars and guest speaker programs. Livestream access is free for everyone, but recorded seminars are available solely to members at a later date. Click here or contact a SCFC member service rep at (650) 946-1700 for more information about online access to our web archive.