Airport of the Month: Crescent City
September 1, 2021

-

September 30, 2021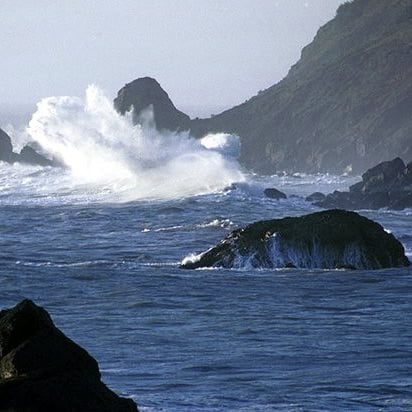 In the far northwest corner of California lies Crescent City, a remote city in a desolate area. Served by Crescent City Airport (CEC), the airport has fuel and access to rental cars through the airline passenger terminal. Located far away from the major cities in California and Oregon, this airport provides pilots with easy access to hidden beaches, forests, and a National Park. With wildfires and smoke blanketing the Sierra Mountains, this is a great destination to fly to for some spectacular scenery and wilderness exploration.
Upon parking in transient parking, head over to the airline terminal, where you can grab a rental car that you can reserve online prior to arriving. See some California Redwoods at Jedediah Smith State Park, which is only a 17-minute drive from the airport, and features a variety of hiking trails, campgrounds, and other activities. One can also drive south towards the Redwood National Park, where some of the tallest trees in the world can be found. Continuing along Highway 101, you'll reach Patrick's Point, which boasts long beaches, dramatic cliffs, and seaside activities.
The area is known for coastal fog and cool temperatures, so VFR pilots should carefully monitor the weather and carry enough fuel to divert if necessary. Instrument-rated pilots have a variety of instrument approaches to choose from, including VOR, ILS, and GPS approaches. If you are working on your long instrument cross-country or building time for a new rating, this is a great airport to test your instrument skills. September is a better time to visit due to less fog, but pilots should always be monitoring the weather when operating around this area.
If you visit Crescent City, please consider sharing a PIREP with FOG to let us know what you thought of the area!