Airport of the Month: Columbia
May 1, 2022

-

May 31, 2022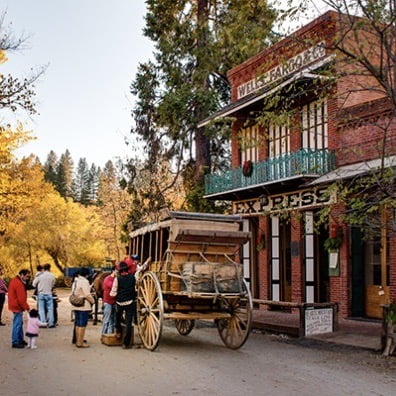 This month's airport is a classic – Columbia Airport in the Sierra Nevada foothills. The airport is known for being within walking distance of the downtown area of Columbia, which features Gold Rush-era buildings and Wild West amenities.
The airport has two runways – one paved and one grass. There is fuel and an FBO, which does have access to Rental Cars. Many pilots enjoy using the cars to get into the mountains, allowing easy access to the numerous trails and scenic overlooks only a short drive away. Another fun option is to camp at the airport, which you can do on the north side of the field!
The downtown historical area is a 20-minute walk from transient parking. If you're flying in the summertime, please make sure to bring water, as the area can be warm. Numerous restaurants are in the area, as well as places with cool drinks and ice cream to help cool off. Outside of the passing cars, the area looks very similar to how it was 150 years ago. Make sure to spend some time wandering around, and imagining what life would be like in the 1800s.
One other thing to keep in mind is density altitude. Pilots should always calculate their performance numbers for landing and takeoff, as the area is known to have wide fluctuations in density altitude.
If you visit Columbia, this month, please send us pictures of your adventures to fog@sancarlosflight.com!