A "Stabilized Approach" to Learning to Land
July 2, 2022 @ 12:00 pm

-

1:30 pm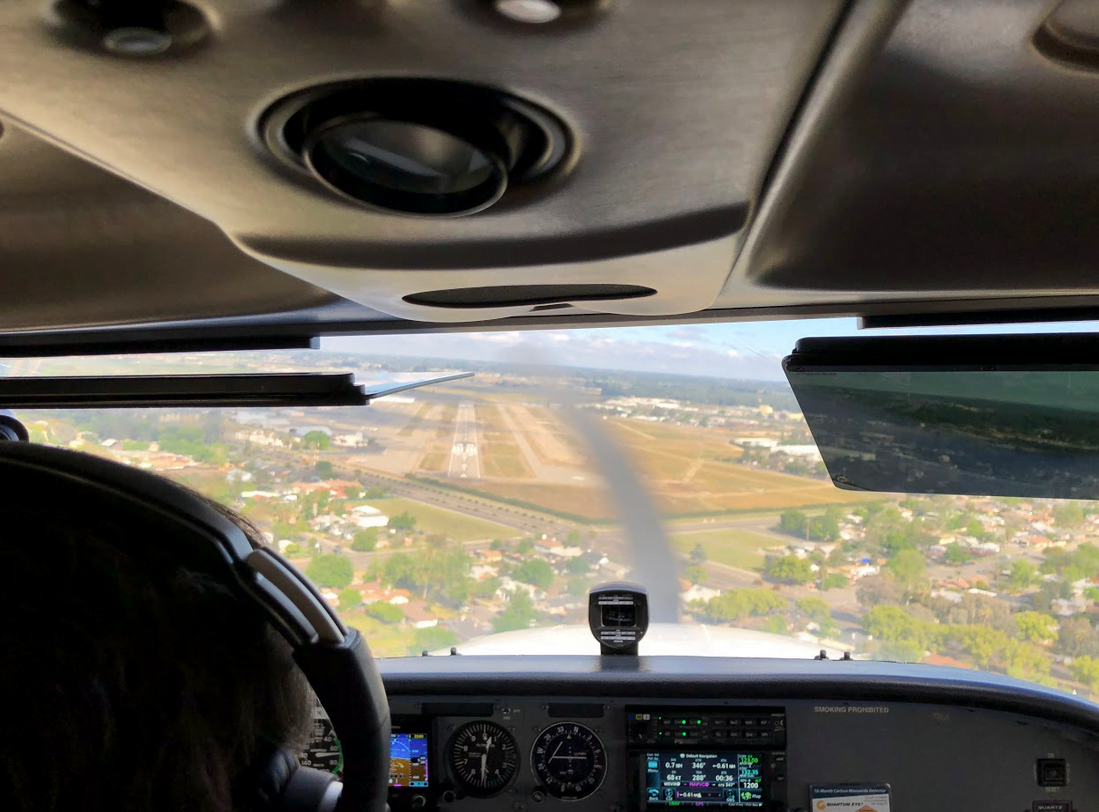 This seminar will only be available for online viewing. IN-PERSON ATTENDANCE WILL NOT BE PERMITTED.**
Click here to learn more about online viewing
It sounds like such a simple concept, to fly a "stabilized approach" to the runway. It's something new student pilots are told as they begin to master approach to land and landing. But that simple phrase can be interpreted many ways, and some work better for new students than others. Take a moment and listen to this presentation as we dissect both the final approach leg of the traffic pattern and the instructional methods used to help new pilots fly it well.

SCFC invites back CFI Dan Dyer, whose passion for effective instruction and for landing in particular give him the perfect vantage point to help us pull apart the issues behind what a stabilized approach is. Dan will share his journey as a pilot and some of the mistakes he made along the way to building landing proficiency, and how for many years his understanding of "stabilized" was working against him. As an instructor, he had to rebuild the thought process behind flying a final approach and has found a way that is easier for new pilots to think about aircraft control on final, including what he believes is the most effective order of operations on final and on short final.

If you are a new student struggling with landings, or even if you're an advanced pilot that wants a different way to think about the control paradigm that sets you up for the perfect landing, join us to hear this new approach to stabilized landing.
Dan Dyer is the founder of the San Carlos Flight Center, and has built the motto of Safety, Community, and Adventure for over 8 years.  Dan was an instructor for 15 years, accumulated over 4,000 flight hours, and is the Bay Area's local expert in crosswind landing instruction. He is known for finding simple and innovative ways to explain complex topics and regularly speaks on advanced ground school topics.  Find out more about Dan at www.sancarlosflight.com or contact him at dan@sancarlosflight.com
San Carlos Flight Center (SCFC) is the SF Bay Area's most dynamic flying club, committed to building general aviation through safety, community, and adventure. AOPA has consistently recognized SCFC in their Best Flight School survey, most recently in 2022 as a Distinguished Flight School.

SCFC is committed to promoting safety in general aviation through our regular safety seminars and guest speaker programs. Livestream access is free for everyone, but recorded seminars are available solely to members at a later date. Click here or contact a SCFC member service rep at (650) 946-1700 for more information about online access to our web archive.