5-Day FOG Yellowstone and the Pacific Northwest
July 7, 2021

-

July 11, 2021

$500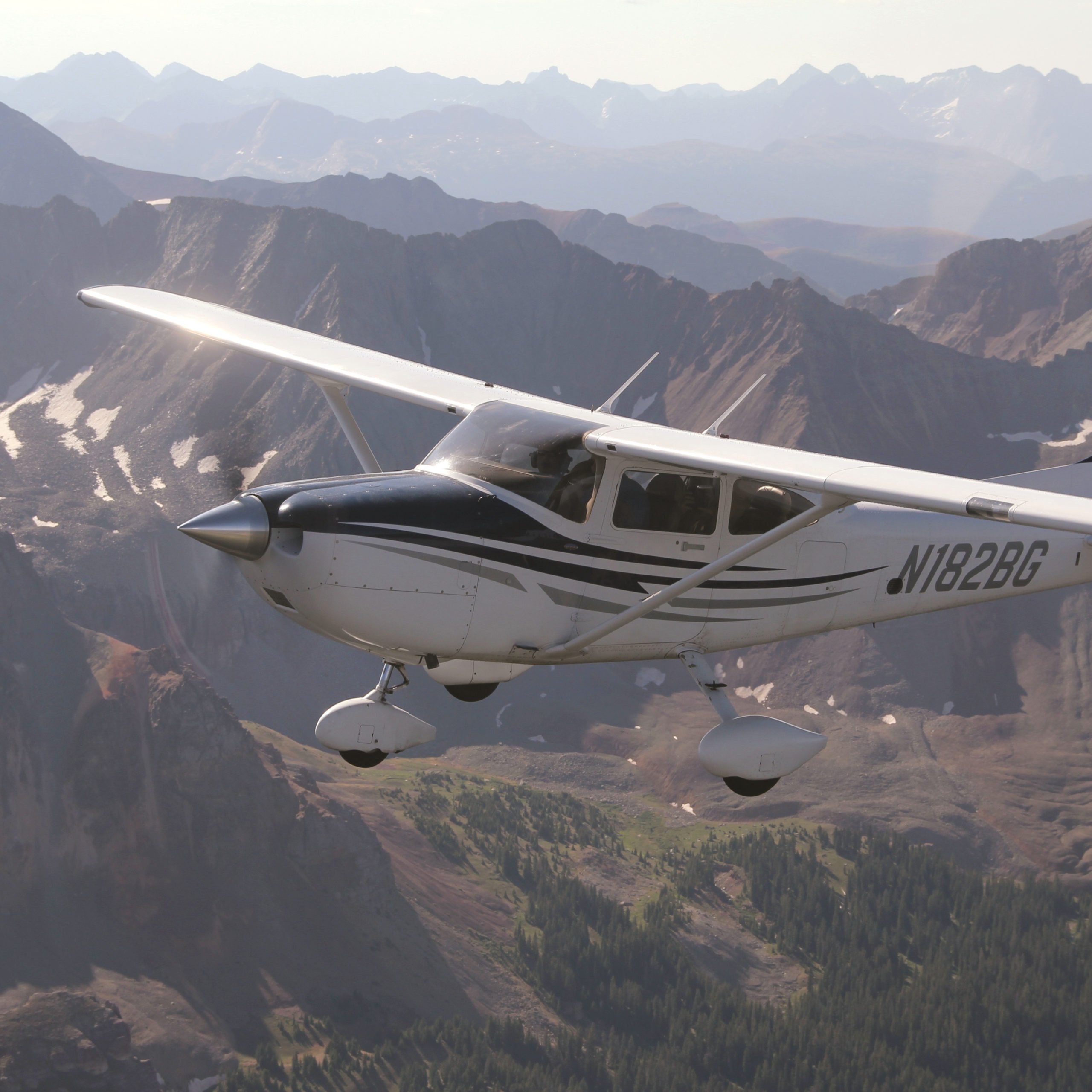 The 2021 trip is full! Please email Travis at travis@sancarlosflight.com to be placed on the waitlist. If you are an aircraft owner and have your own instructor, and would like to go, please email Travis.
The FlyOutGroup flagship trip for 2021 takes pilots around the Northwest United States to experience both mountain and island flying on the same trip, while also allowing you to view one of the country's most beautiful National Parks from the ground – Yellowstone. This five-day trip immerses you in the wonders of the American Pacific Northwest, giving you the chance to see beautiful sights and view multiple National Parks from both the air and the ground. You'll fly over mountainous terrain, and fly into a variety of challenging airports and environments. If you are seeking an educational way to build flight time, learn firsthand about mountain flying, or venture to new places, the 5-Day FOG Yellowstone and Pacific Northwest trip has something for all pilots.
Day 1:
Today is a cross-country flying day. Early on in the flight we cross the Sierra Nevada Mountains, where you can view the spectacular Lake Tahoe outside your window. These mountains will be the first of many you will encounter on the five-day trip. The flight continues across the Nevada Desert and crosses southern Idaho before the 12,000' Rocky Mountains come into view as you descend into West Yellowstone Airport (WYS). See how the airplane behaves differently when landing at a high elevation airport as compared to its sea-level counterpart. This evening, enjoy dinner at the gateway to Yellowstone National Park and prepare for an adventurous day tomorrow.
Day 2: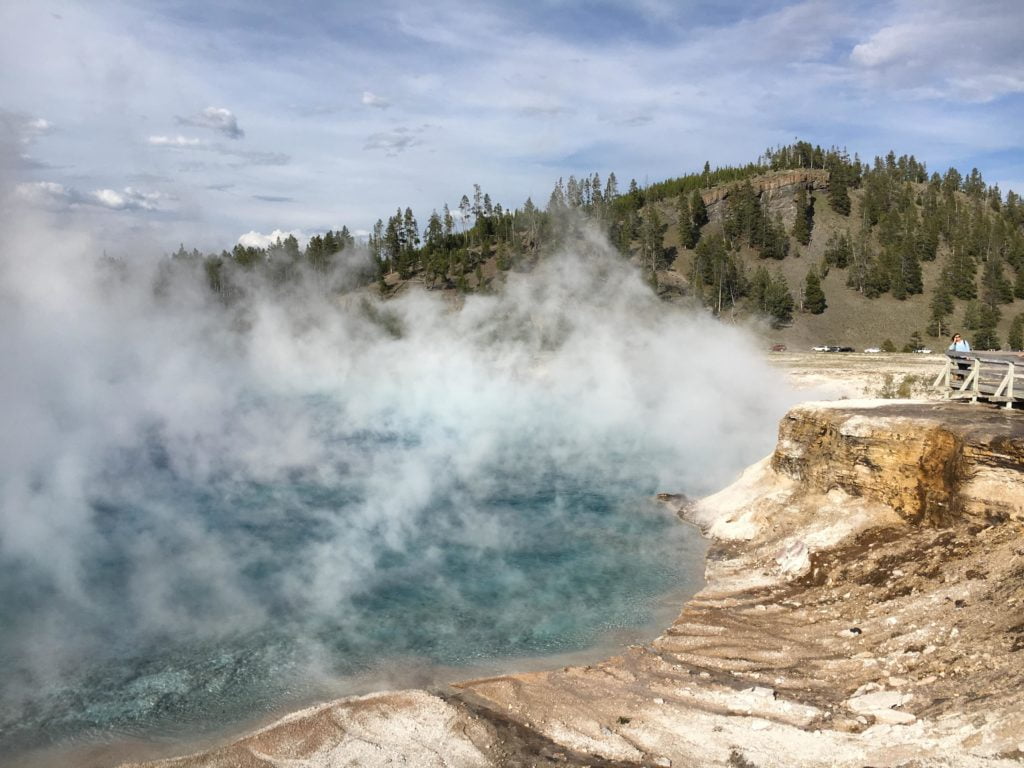 Some pilots venture into Yellowstone National Park by road to view the sights, while others elect to get an early start on some more mountain flying. Flying the mountain passes outside of Yellowstone affords us good opportunities to experience climbing in hot and high environments, as well as proper navigation procedures as one finds their way around the terrain. In Yellowstone National Park, enjoy waiting for geysers to erupt, take a walk among wild buffalo, and admire the beauty of the natural springs with their colorful mineral water. Visiting in early summer allows FOG to beat the crowds and view the park during its blooming wildflower season.
Day 3:
Heading north towards Montana, experience navigating through varied and rough terrain, high-altitude flying, and landing at remote airports in locations that would be hard to access by land. Experience how to use oxygen, and see how it helps you perform better and keeps you alert. You will also land in small mountain airports, in order to view the Cessna 182's performance in a hot and high environment. After a quick break, continue honing your skills as you fly across the Cascade Mountains into Seattle's Boeing Field (BFI), where we will spend the next two nights. The long daylight hours mean you can capitalize on the afternoon and evening light to take in the beauty of this amazing city. Enjoy walking along the shores of Lake Union, sampling seafood, or viewing the Seattle Space Needle.
Day 4: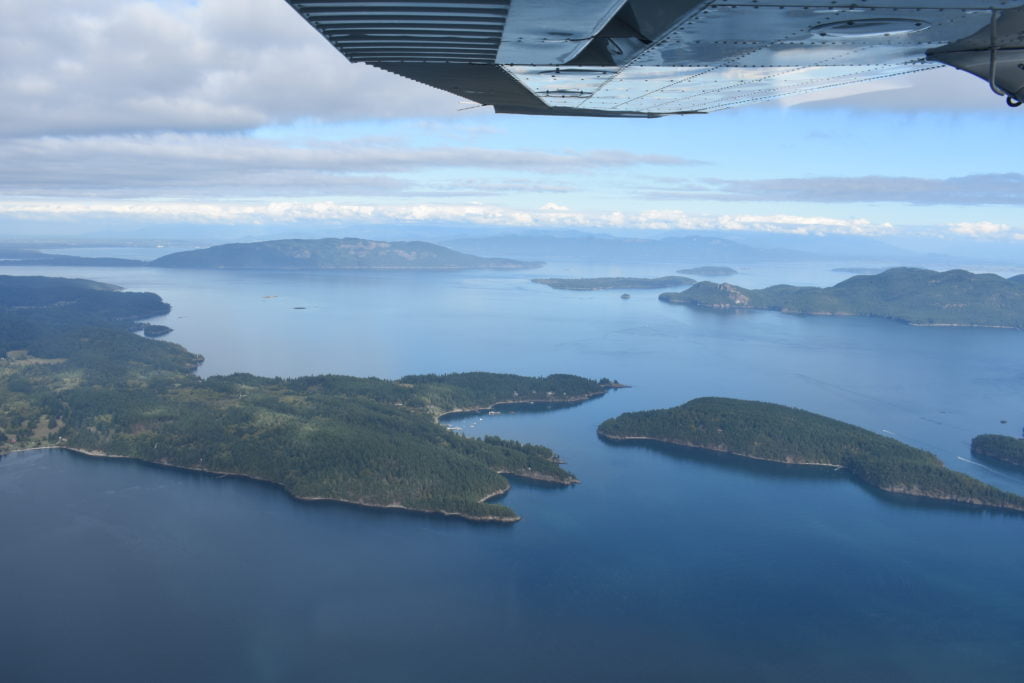 Island flying in Washington's San Juan Islands offers pilots a change of scenery and new vistas. Use this day to explore the various islands and peninsulas in the region, all of which have unique airports and different characteristics. Upon departing Boeing Field, we'll fly a Harbor Tour to take in the Seattle skyline before charting our own route to the places we want to explore.  Stop for a bite to eat at one of the many restaurants on the islands, or pack a picnic lunch to enjoy on the ramp. Enjoy a relaxing evening back in Seattle by taking in the nearby Museum of Flight, where you can view Boeing's first aircraft, the Concorde, and get up close with a 747. The remainder of the day is yours to enjoy!
Day 5:
Depart for the trip back down to the Bay Area. Either fly down via the inland route, taking in Crater Lake, Mt. Shasta, and the Siskiyou Mountains, or fly down the coast to explore the rugged Oregon coast and California's Coast Range. Arriving into the Bay Area from the North allows you to see an awesome view of the skyline, Golden Gate Bridge, and the Pacific Ocean, capping off an incredible, 2,000-mile trip.
Frequently Asked Questions:
What aircraft are we using? Can I bring my own?
We plan on using San Carlos Flight Center's fleet of aircraft for this trip. Pilots with their own aircraft are welcome to join us and will be paired with one of our CFIs with experience in that type.
How much flight time will I log?
The trip may involve 20-25 hours of flying. Your time at the controls means you may be able to log around 10-12 hours of flying.
What is the estimated cost of the trip?
The breakdown of the estimated cost is below:
– 10-12 hours in a Cessna 182: $2,500 – $3,000 (varies with flight time and aircraft)
– CFI: $1,500
– Hotel and Meals: $500
– Rental Car: $100
Why should I participate?
This an opportunity to experience true cross-country flying, with valuable mountain training experience. Pilots going on the trip can expect to gain experience with high-performance aircraft, electronic flight decks, mountain flying, cross-country planning, high-altitude considerations, and flying distances over water. It also is a great way for pilots to build time for their instrument training or commercial certificates. If you own your own aircraft, you'll learn how to maximize its performance and get comfortable flying it into new environments.
Do I need an instructor for this trip?
Yes. Due to the rugged terrain and numerous variables of this trip, pilots participating in the Pacific Northwest Adventure are required to have a CFI on board. Pilots with their own aircraft should talk to us about their background and experience with the aircraft to determine a good fit for your CFI.
Can I take a passenger on this trip? Who will I be splitting time with?
You will be paired with another pilot on the trip. It will afford you an opportunity to relax in the backseat and observe the pilot flying. If you are interested in flying the entire trip, please contact us.
If you would like to bring a non-flying passenger on the trip, we can arrange that, although you will be responsible for flying the entire trip.
Hotel Accommodation, Rental Cars, and Food:
We provide hotel accommodation details as we get closer to the date. Rental car fees are split among the group, although if you'd like a rental car for your own use on any of the days, you are welcome to book your own. As for food, we will all eat together at restaurants, but pilots will be responsible for their own bills.
Other Requirements:
A $500 deposit is required to secure your spot on this trip. The $500 deposit will be deducted from the aircraft time and instructor rate at the end of the trip.
Participants on this trip will be required to attend San Carlos Flight Center's free Mountain Flying Safety Seminar at 12:00 PM on June 12th, which will be available to stream live online. The seminar will cover the required ground knowledge and will serve as the foundation for many of the concepts introduced during the flight. If you are unable to participate in the seminar, please contact us to arrange a meeting with your CFI before departure.