Training Simulators
San Carlos Flight Center is proud to have four simulators in our office to aid you in your flight training journey. We utilize the X-Wind 200 simulator in our private pilot training program, as it is proven to help pilots master proper control inputs when landing in a crosswind. Instrument students will find themselves using either the Garmin G1000 or Garmin 430 simulator quite frequently in training, due to the simulator's special ability to pause and review certain procedures. Both of these simulators are also FAA-approved to log time towards a rating. Whether you are a student pilot starting out on the flight training journey, or a high-time instrument pilot looking to refresh their instrument currency, our simulators are ready to help you succeed.
SCFC renting members may be checked out in our simulators for individual use.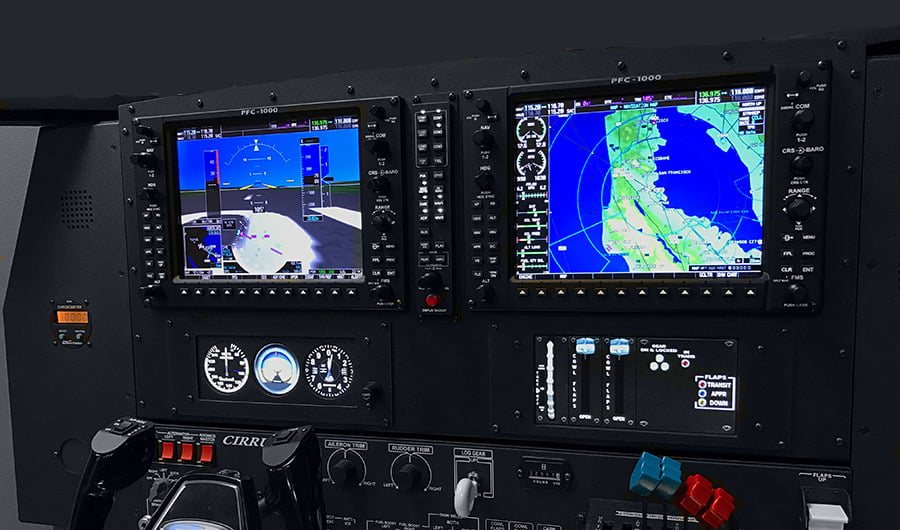 GTX G1000
Experience of what it is like to fly a G1000-equipped aircraft complete with the real Garmin software and equipped as a Cessna 172, 182, or 206. FAA Approved to log time.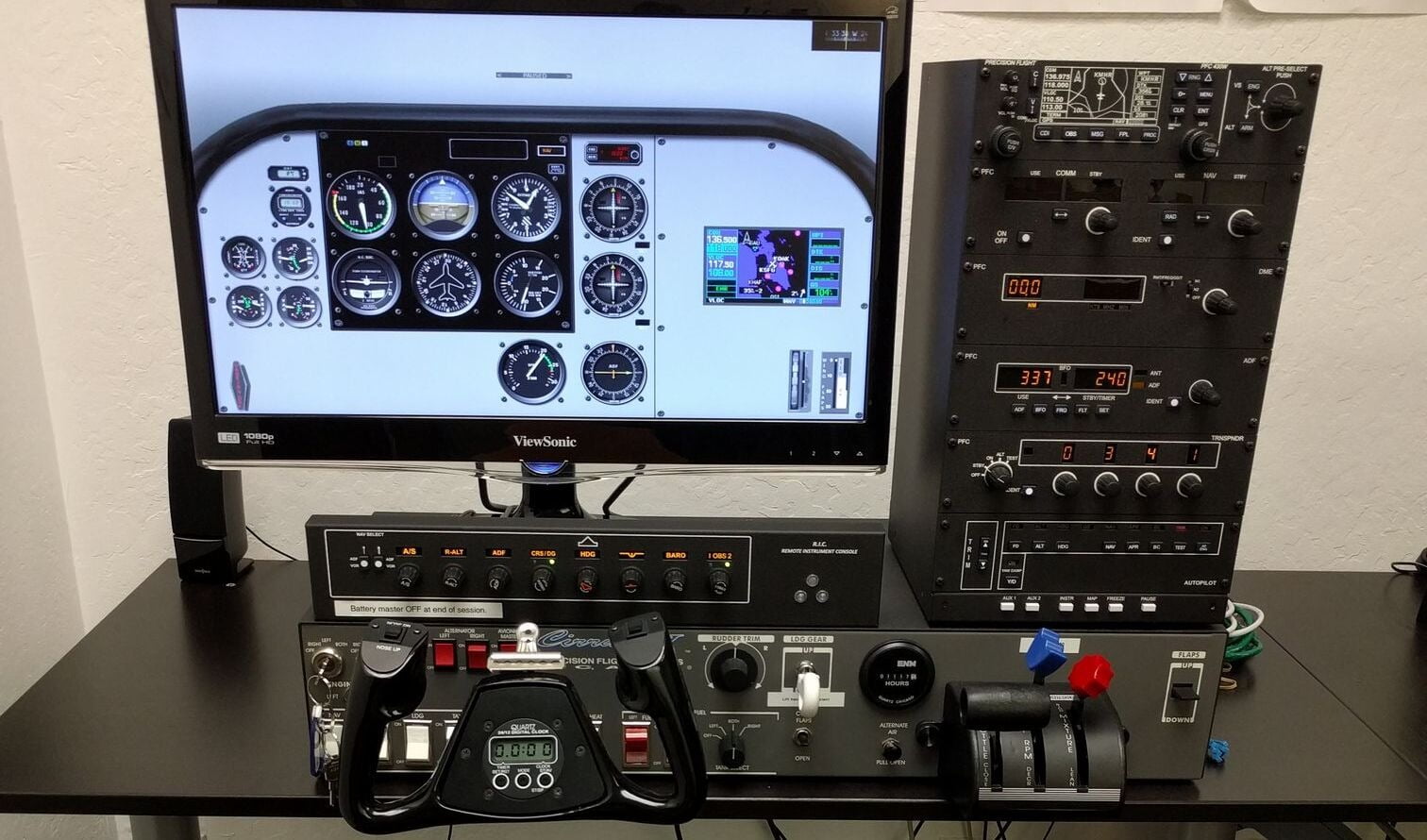 Garmin GNS 430
A cost saving and flexible way to practice a variation of different local instrument procedures. FAA Approved to log time.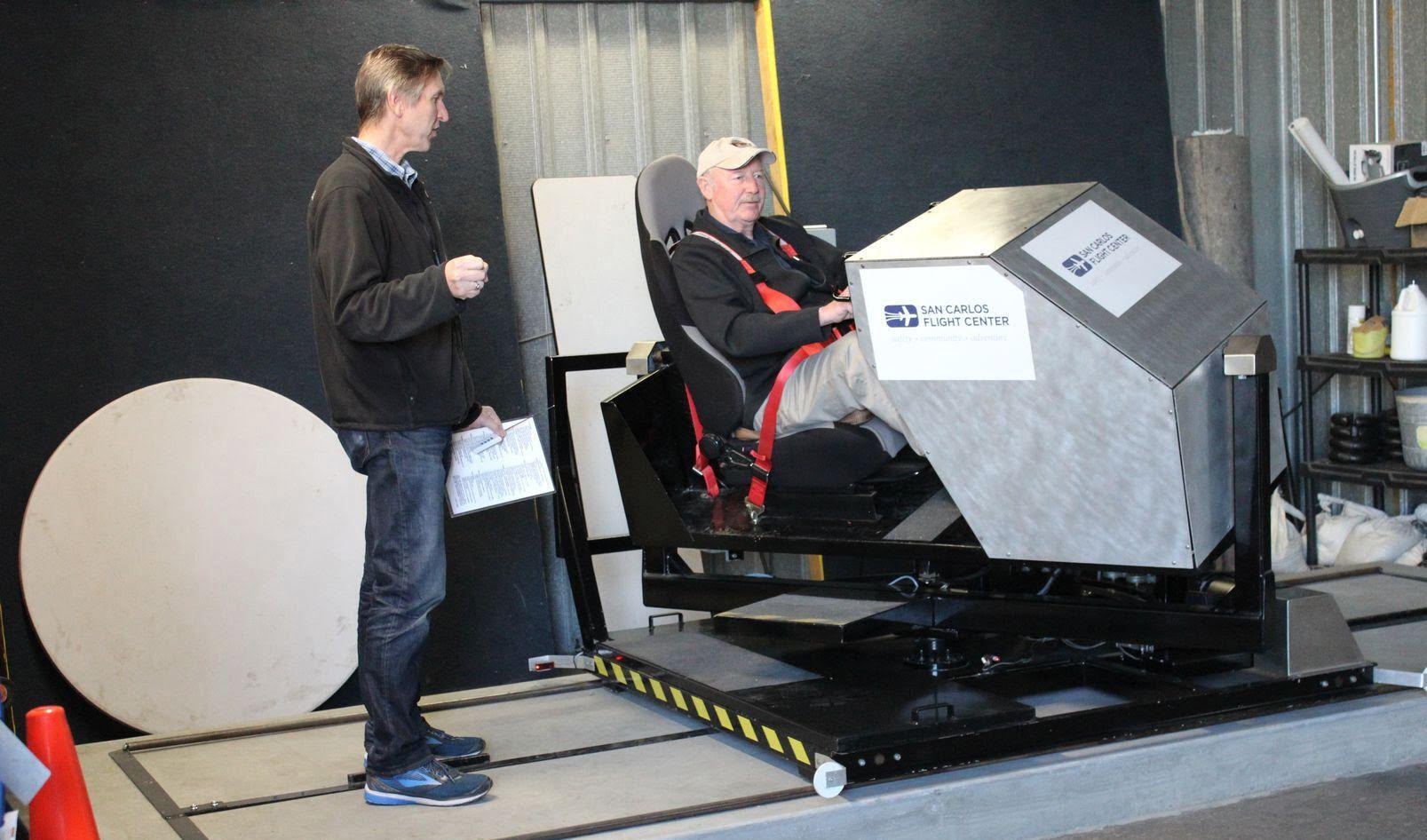 XW200 Crosswind Landing Simulator
Learn crosswind landing skills in a safe, controlled environment. A unique training opportunity that will elevate your skills.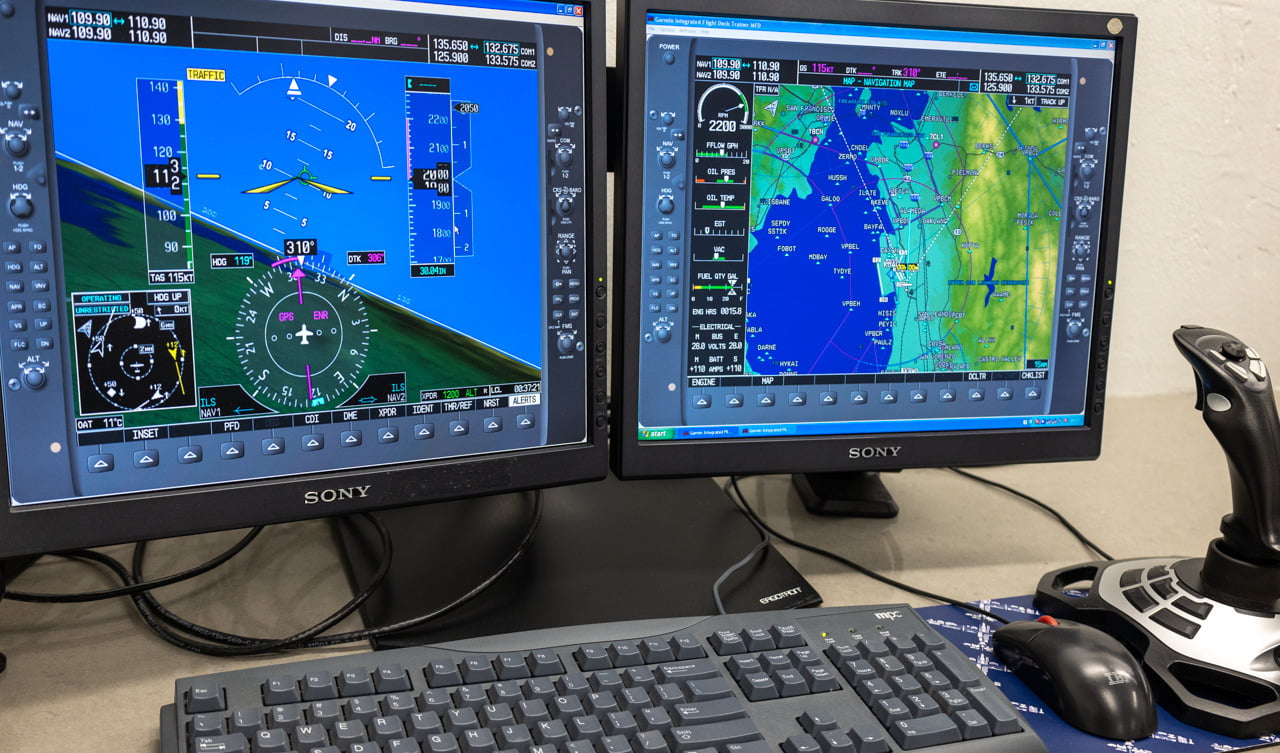 G1000 Desktop Trainer
A computer mouse and click version of a G1000 simulator. Available to SCFC members.