Travis Bender | Staff Flight Instructor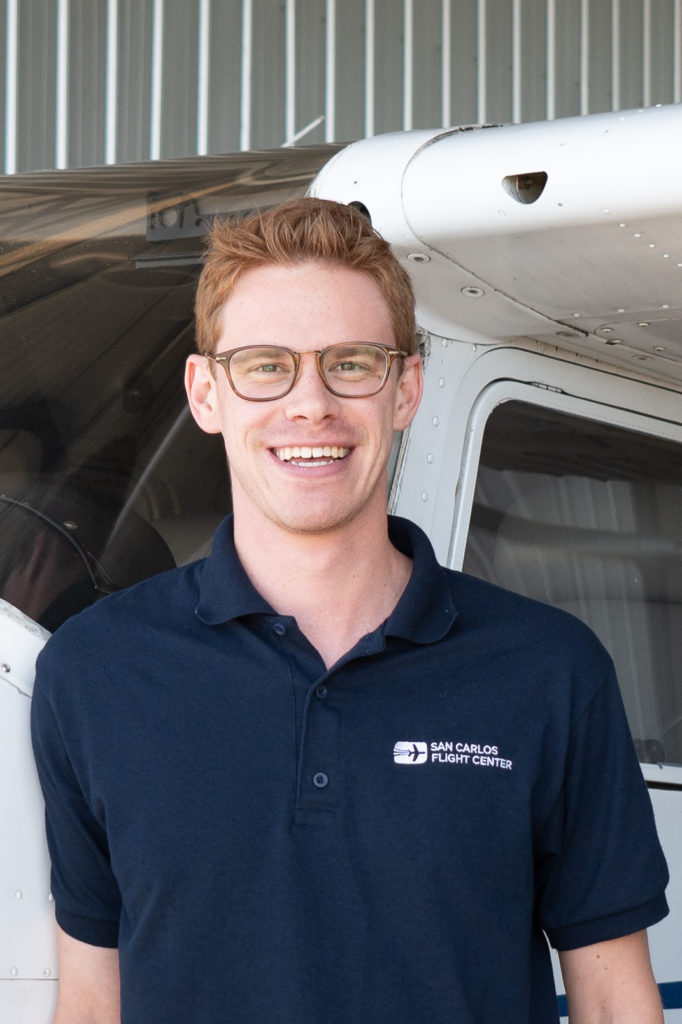 Certificates and Ratings: CFI, CFII
Growing up in the Bay Area, Travis got his start in aviation watching the planes takeoff and land at SFO and being mesmerized by the annual Fleet Week airshow on the San Francisco waterfront. He recalls that "while the Blue Angels were cool, the high-speed pass of the United 747 above the Golden Gate Bridge really planted the aviation seed." In high school, he was fortunate enough to earn his private pilot certificate through the Upwind Summer Scholarship program, and subsequently earned all of his ratings from Private through Flight Instructor right here at the Flight Center! Travis has participated in SCFC marketing and coordinating FlyOutGroup events.
After a few years driving innovative sustainability efforts at a major software company, Travis is now following his dreams of a career in aviation by returning to his roots at SCFC. As an instructor, he strives to make each flight a safe and educational one, but always ensures it will be fun!
When he's not at the airport, Travis enjoys cooking, the outdoors, and traveling to visit friends and family.
Aircraft Flown
Ratings Offered
Private Pilot
Instrument
Commercial
Rate: $85/hour ($100/hour for non-members)