Tim Davis | Mechanic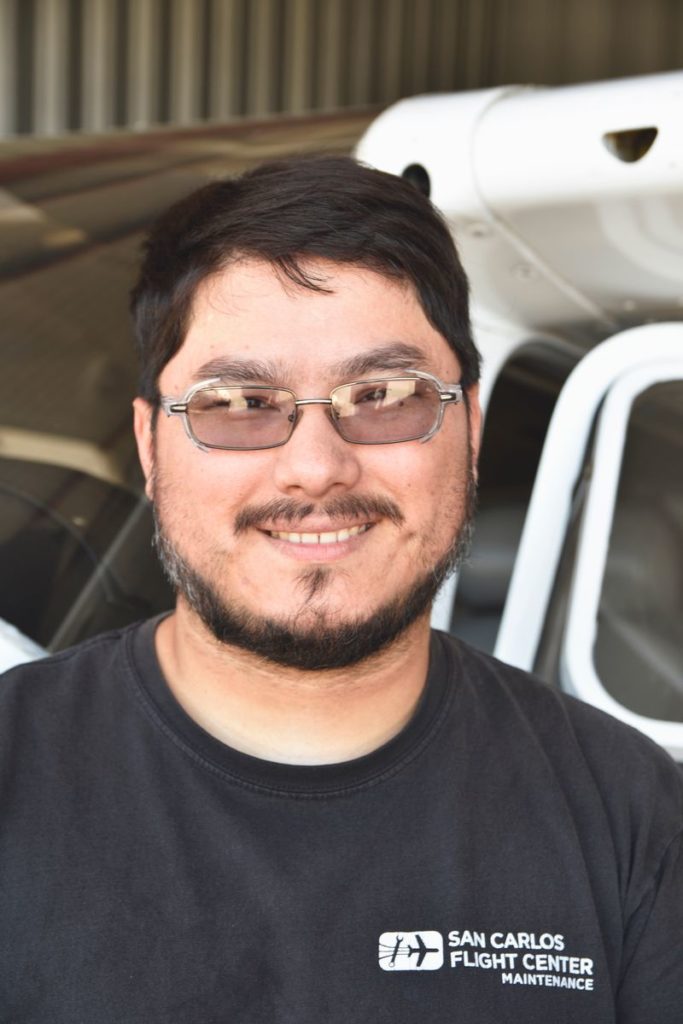 Tim earned his A&P license in 2019 after attending CCSF.  He later joined SCFC in 2020 and has been here ever since!
While he used to work for major video game companies in the Quality Assurance department, Tim still enjoys video games outside of work, as well as board games and TTRPGs.
If you come by his hangar, you'll usually hear hard rock or metal playing, with artists like Halestorm, Sabaton, Nightwish, and Halocene, unless there's an Overwatch match on.