Nailah Blake | Media Specialist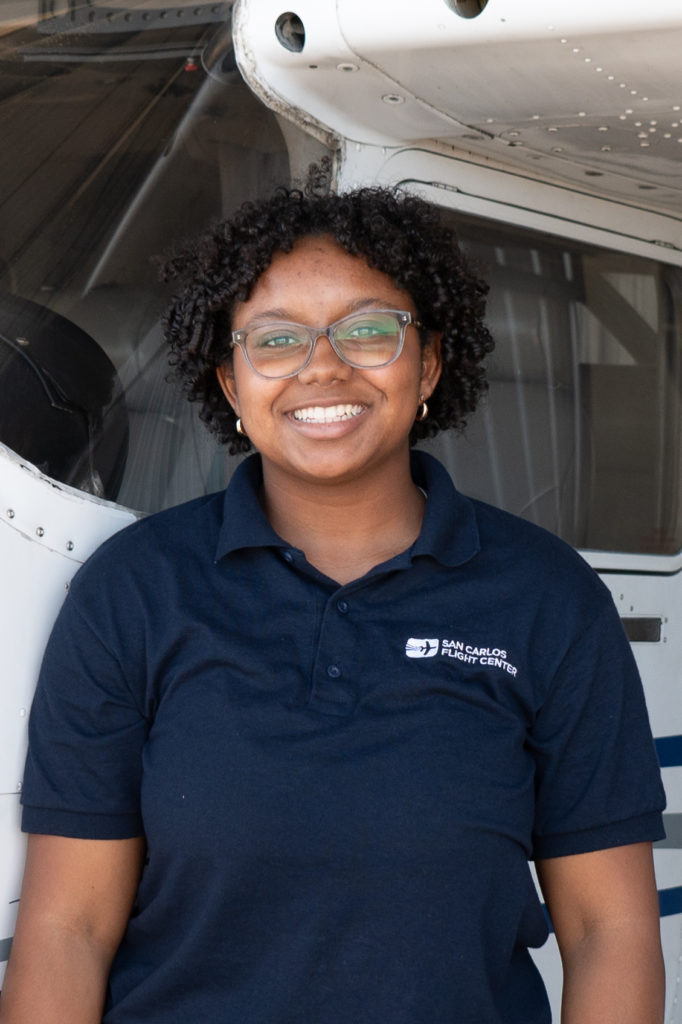 Nailah first got her start in aviation in through aviation photography, starting an Instagram account sharing her love of aviation with others through her photos. She later began exploring aviation in other ways such as flight simulation, as well as volunteering with the EAA Young Eagles program here at San Carlos. In 2023, after 4 years of involvement in the aviation community, Nailah was awarded the Upwind Summer Scholarship, where she worked toward and earned her Private Pilot's License. Wanting to stay involved with the Flight Center, Nailah chose to join the media team, putting her photography and content creation skills to use.
Outside of aviation, Nailah loves all things sports, playing multiple, watching even more, and being the play-by-play announcer for a number of them at her school.