Weather Theory Refresher
April 11, 2020 @ 12:00 pm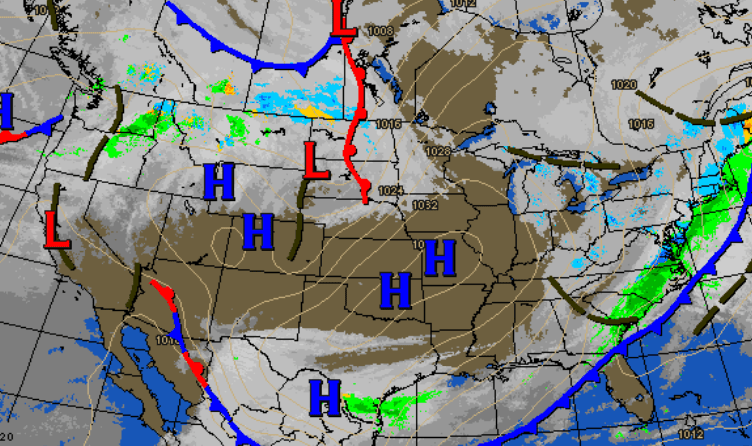 **Due to the COVID-19 public health crisis, this seminar will only be available for online viewing. IN-PERSON ATTENDANCE WILL NOT BE PERMITTED.**
Click here to learn more about online viewing.
Weather can play a huge factor in any pilots pre-flight planning and actual flight.  Weather is a complex subject that can affect an aircraft's performance, ability to generate lift, along with many other things.  From the subtle forming of clouds, to thunderstorms and microbursts, how can you stay safe in the air?

San Carlos Flight Center invites CFI Russell Bowerman to cover the topic of weather theory. In this seminar he will provide a general outlook on weather and how it is created, how the coriolis effect affects weather, how to detect adverse weather patterns, fog, and much more.  Be more confident on your next flight knowing that you have made the right decisions for your flight.

If you have ever had difficulties trying to grasp the complexities of weather, then this is the seminar for you.
Russel Bowerman has always maintained an interest in aviation, visiting aviation museums, taking sightseeing flights, and staying up to date on all the newest fighter jets and airliners.  After receiving his Private Pilot Certificate in 2018, he decided to make a career of it, attaining his Commercial and CFI ratings. Russell has been teaching and loving it ever since. Beyond flying, he really enjoys travelling and feels lucky to meet new people and learn about their diverse backgrounds in the process of flight training.
San Carlos Flight Center (SCFC) is the SF Bay Area's most dynamic flying club, committed to building general aviation thought safety, community, and adventure. AOPA has consistently recognized SCFC in their Best Flight School survey, most recently in 2019 as a Distinguished Flight School.

SCFC is committed to promoting safety in general aviation through our regular safety seminars and guest speaker programs. Space is often limited so it is important to sign up early. SCFC members may choose to watch the seminar live over the web at home, or recorded at a later date. Click here or contact a SCFC member service rep at (650) 946-1700 for more information about online access.