What's Going on at San Carlos Airport? An Update from Airport Management
Wed Sep 13 @ 7:00 pm

-

8:30 pm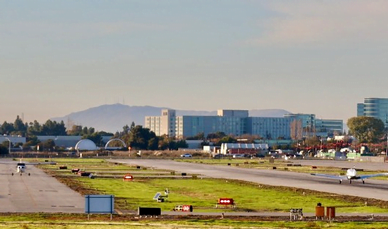 This seminar will be held in person at SCFC, attendance is free and open to all. Web Members will still be able to access our seminars online, both live and recorded. Click here to learn more about the transition.
Interested in watching more of our presentations? View our growing library of over 500 recorded safety seminars available to view in our Members Only Seminar Library, available by clicking here.
Running an airport takes a lot of hard work. The airplane owners and pilots of San Carlos Airport are fortunate to have a great team from San Mateo County maintaining and protecting the airport. Issues are addressed quickly, from runway surface issues to refurbishing the hangars, and limiting neighboring construction against flight operations. With an upcoming airport closure between September 11 to October 11 it is important that all pilots be aware of these upcoming updates.

San Carlos Flight Center invites airport managers Gretchen Kelly and Michael Byrne to talk. In this seminar, they will share what pilots need to know about the upcoming runway rehabilitation project and what improvements it will bring. In addition, they will provide an overall operational update and status of the airport. They will end with a summary of San Carlos Airport procedures, such as noise abatement and airspace considerations.

If you fly at San Carlos Airport, this seminar is for you. Tune in to stay informed about this closure and updates that will affect your flying.
San Carlos Airport is owned and operated by San Mateo County.  Airport management oversees and supports both county airports, Half Moon Bay and San Carlos, with primary offices at San Carlos. The airport gets better every year, and the management team oversees a great number of development projects to improve service to pilots and for the county.
San Carlos Flight Center (SCFC) is the SF Bay Area's most dynamic flying club, committed to building general aviation through safety, community, and adventure. AOPA has consistently recognized SCFC in their Best Flight School survey, most recently in 2023 as a Distinguished Flight School for the third year in a row.

SCFC is committed to promoting safety in general aviation through our regular safety seminars and guest speaker programs. Our seminars are free to watch when attended in person at our facility in San Carlos but live streaming and viewing recorded seminars are exclusively available to members. Click here or contact an SCFC member service rep at (650) 946-1700 for more information about online access to our web library of over 500 recorded safety seminars and live-streamed content.