Thunderstorms, Tornadoes, and Other Aviation Weather Bad Boys
April 2, 2022 @ 12:00 pm

-

1:30 pm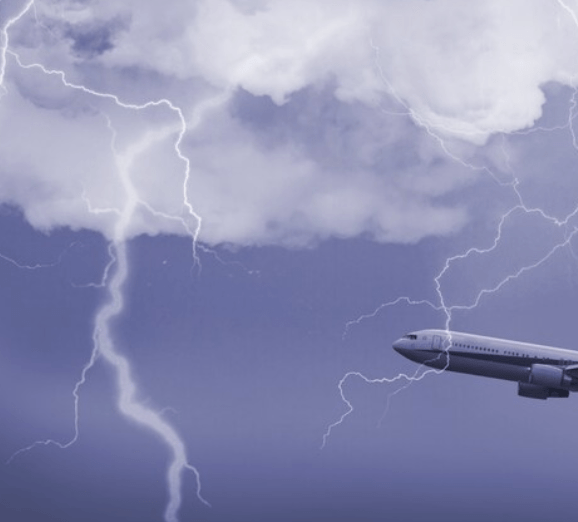 This seminar will only be available for online viewing. IN-PERSON ATTENDANCE WILL NOT BE PERMITTED.**
Click here to learn more about online viewing
Weather is always evolving, and it is the pilot's responsibility to recognize potentially hazardous conditions that could affect the safety of flight. Weather such as thunderstorms, or tornadoes should raise concerns for all pilots. It may have been awhile since you passed the basic weather theory questions from the FAA Knowledge Test, and this information is too important to let go stale.  These weather hazards can never be understood enough, and conditions that could create these weather bad boys should be monitored closely throughout the flight.

San Carlos Flight Center invites commercial pilot and weather specialist Dave Kramer to investigate the classification and anatomy of thunderstorms, the conditions for their formation, and why they are so hazardous to aircraft. In addition to thunderstorms, Dave will also analyze why tornadoes may spawn and how their conditions are conducive for lightning.

Keep your weather hazard theoretical knowledge up-to-date with this presentation, either as preparation for a Flight Review or to enhance your safety as a pilot.
Dave Kramer is an instrument-rated, tailwheel, complex and high-performance endorsed commercial MEL pilot as well as a basic and instrument ground instructor with an interest in weather. He has been flying since 2012, has over 1100 hours of which over 500 have been in the IFR system.  He also enjoys long cross country flying, night flying and flying in the LA area.
San Carlos Flight Center (SCFC) is the SF Bay Area's most dynamic flying club, committed to building general aviation through safety, community, and adventure. AOPA has consistently recognized SCFC in their Best Flight School survey, most recently in 2022 as a Distinguished Flight School.

SCFC is committed to promoting safety in general aviation through our regular safety seminars and guest speaker programs. Livestream access is free for everyone, but recorded seminars are available solely to members at a later date. Click here or contact a SCFC member service rep at (650) 946-1700 for more information about online access to our web archive.