The San Andreas Fault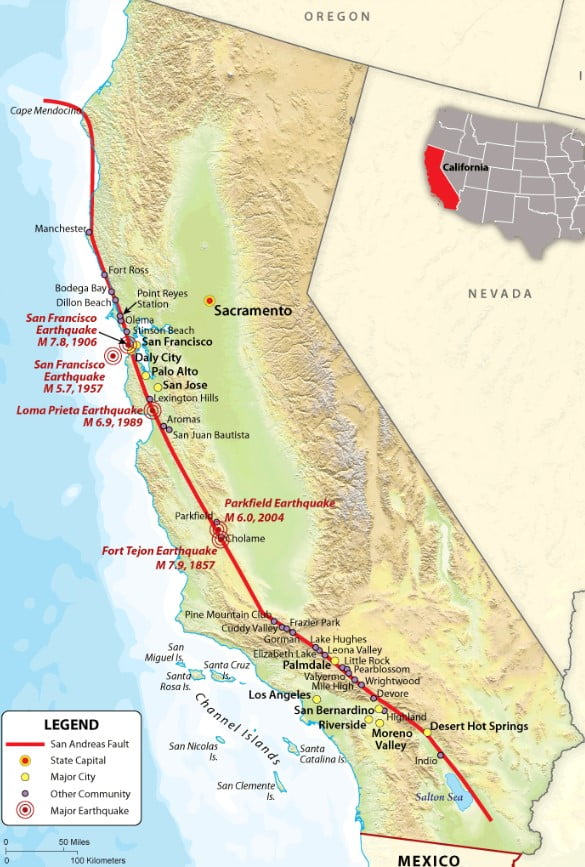 The San Andreas Fault roughly extends 750 SM from SE California near Arizona to NW California at the Pacific Coast.  It forms the tectonic boundary between the Pacific Plate and the North American Plate.  The slip rate along the fault ranges from 20 to 35 mm (0.79 to 1.38 in)/yr. The fault is capable of making earthquakes as big as an 8.3. For full details see Wikipedia's  The San Andreas Fault.
How much of the fault can you fly?  Some, most or all. During the month of November let's fly the fault.  Take as many days as you wish to accomplish your mission level or your choice (some, most or all of it) and make sure you chart it via for FlightAware,  ForeFlight,  Cloudahoy, Garmin or other so you can see how close your flight matches the fault itself.  Then send your chart to flyoutgroup@gmail.com so we can compare them all.  How fun is this?