The Green Book – What's New in the Chart Supplement
August 31, 2022 @ 7:00 pm

-

8:30 pm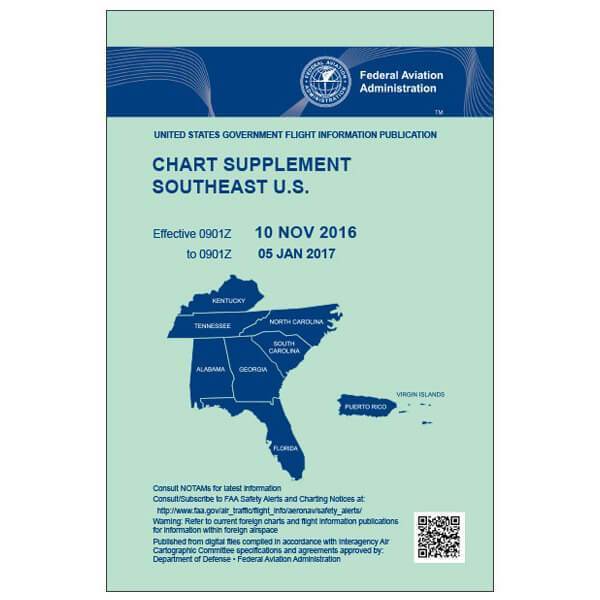 This seminar will only be available for online viewing. IN-PERSON ATTENDANCE WILL NOT BE PERMITTED.**
Click here to learn more about online viewing
Pilots sometimes refer to the FAA Aeronautical Chart Supplement as the "Green Book" due to the color of the printed book. This reference is rich with details about airports, and is re-issued every 8 weeks, making it one of the most repurchased components of a complete flight deck. With the advent of digital flight tools and digital publishing, many pilots now access this trove of data via computer tables and in-flight cockpit displays, but the value is still there. There may be even more content than you are familiar with, as a result of recent FAA changes and improvements to the Chart Supplement.

San Carlos Flight Center invites Herb Patten, Chief Pilot to give a guided tour of the amazing details found in the Chart Supplement. What has changed? Hot Spots! What is new? Arrival Alert Notices! What is no longer published? Aeronautical chart updates. This seminar will provide you with a refresh of the content as well as helping you to find this content if you use ForeFlight.

The Chart Supplement is full of lots of features to aid in your flight planning. Join us to get reacquainted with us to be better prepared on your next flight.
Herb Patten is the Chief Pilot at the San Carlos Flight Center, a CFI and an FAA certificated advanced and instrument ground instructor who teaches private pilot ground school at San Carlos Flight Center.  He is a commercial pilot with an instrument rating, has flown over 1,500 hours into at least 120 different California airports.  He is the current chairman of the Upwind Foundation, famous for its Upwind Summer Scholarship Program. In 2015, Herb was named a Master Instructor by the National Association of Flight Instructors.
San Carlos Flight Center (SCFC) is the SF Bay Area's most dynamic flying club, committed to building general aviation through safety, community, and adventure. AOPA has consistently recognized SCFC in their Best Flight School survey, most recently in 2022 as a Distinguished Flight School.

SCFC is committed to promoting safety in general aviation through our regular safety seminars and guest speaker programs. Livestream access is free for everyone, but recorded seminars are available solely to members at a later date. Click here or contact a SCFC member service rep at (650) 946-1700 for more information about online access to our web archive.