The Devil in the Details of Practical Tests – Insights from a DPE
September 17, 2022 @ 12:00 pm

-

1:30 pm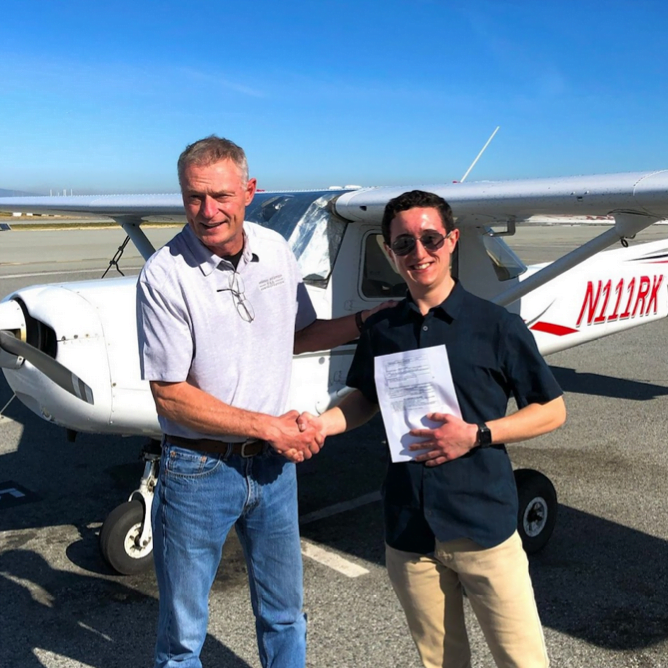 This seminar will only be available for online viewing. IN-PERSON ATTENDANCE WILL NOT BE PERMITTED.**
Click here to learn more about online viewing
Checkrides can be intimidating. Leading up to a checkride, applicants always hear about the stories of failure. Often applicants get too caught up in the failures of others, what they did wrong, and how the examiner "wanted" them to fail. This leads many to prepare themselves specifically for one examiner, meanwhile overlooking the details of the ACS standards and the habits that could ultimately make them a better pilot.

San Carlos Flight Center invites Designated Pilot Examiner (DPE), Scott Rohlfing, to share with applicants how a detailed approach to flying can set them apart from the rest of the applicants. DPEs do not just evaluate an applicant on their ability to perform within ACS skill standards, but the way they behave in practice, the risks they take, and their overall aeronautical decision making. In this seminar, learn how to develop good flying practices through the attention to detail. The Airmen Certification Standards refers to many of the following details as evaluation criteria including, the proper and consistent use of checklists throughout every phase of flight, the positive exchange of flight controls, real time weather briefings, the usage and familiarization of all installed equipment in the aircraft, and much more. Learn to be aware of the way you operate and the bad habits you've already developed as a fledgling pilot. These details, individually may not fail you on a check ride, but collectively they will end in a notice of disapproval or worst case, an NTSB investigation or Pilot Deviation. Make it your mission to become a detail-oriented, safe and competent pilot.

Join us for this unique opportunity to hear from a DPE on how you can improve the way you fly, and feel confident about your next practical test.
Scott Rohlfing is a DPE in the San Jose FSDO District and has conducted almost 1,000 practical tests.  As a Gold Seal Flight Instructor he has given more than 6500 hours of dual instruction to CFIs and pilots of every level.  When not evaluating airmen or providing training, Scott has been a corporate pilot for 17 years and an active political advocate against the closure of Reid Hillview Airport.
San Carlos Flight Center (SCFC) is the SF Bay Area's most dynamic flying club, committed to building general aviation through safety, community, and adventure. AOPA has consistently recognized SCFC in their Best Flight School survey, most recently in 2022 as a Distinguished Flight School.

SCFC is committed to promoting safety in general aviation through our regular safety seminars and guest speaker programs. Livestream access is free for everyone, but recorded seminars are available solely to members at a later date. Click here or contact a SCFC member service rep at (650) 946-1700 for more information about online access to our web archive.