Radio Communications 4: Class B and C Airspace
September 4, 2021 @ 12:00 pm

-

1:30 pm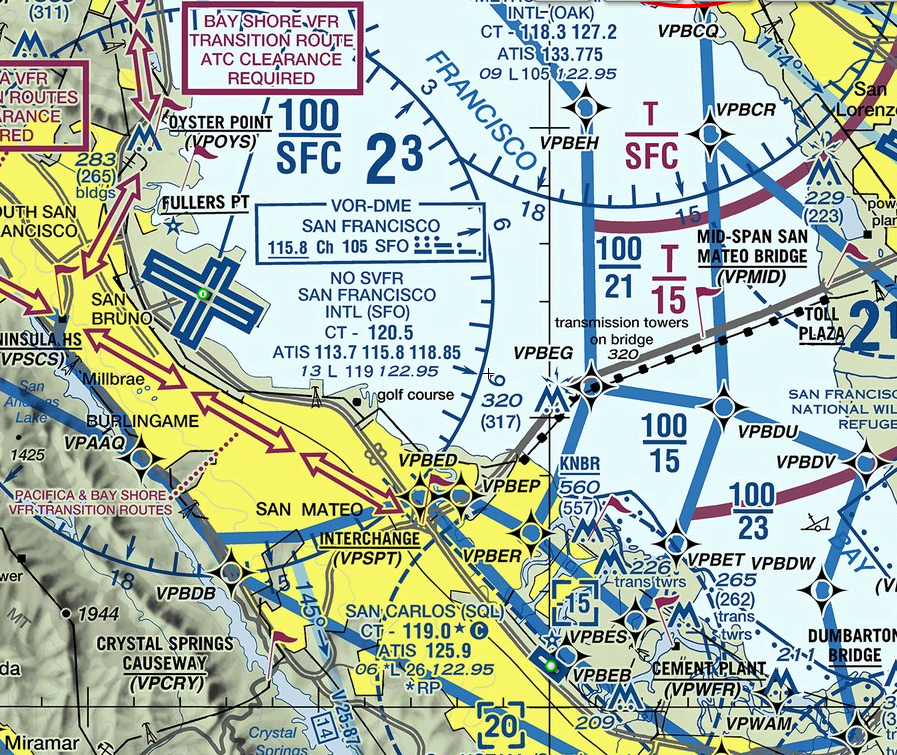 Due to the COVID-19 public health crisis, this seminar will only be available for online viewing. IN-PERSON ATTENDANCE WILL NOT BE PERMITTED.**
Click here to learn more about online viewing
Pilots new to the SF Bay area sometimes feel uncomfortable communicating with controllers in busier Class B and C airports.  Let's address that.  Let's talk about radio communications and help each other overcome fears, operate more safely, and smooth the work of Tower and Approach Controllers.

In this seminar, San Carlos Flight Center continues our radio communications series, this time focusing on general aviation operations at Class Bravo and Charlie airports.  SFO, OAK, and SJC come with a whole new set of challenges for GA pilots; increased traffic loads operating in the airspace, more frequency congestion, different entrance requirements, and a whole lot more.  This seminar can help you to become a more effective communicator within class B and C airspace, and prove to the controllers that you got it under control.

You surely won't want to miss this seminar if you have ever felt uneasy operating within Class B or C airspace. This seminar is guaranteed to make sure that all pilots will feel safer on their next flight into these airports, don't miss out.
Dan Dyer is the founder of the San Carlos Flight Center, and has built the motto of Safety, Community, and Adventure for over 8 years.  Dan was an instructor for 15 years, accumulated over 4,000 flight hours, and is the Bay Area's local expert in crosswind landing instruction. He is known for finding simple and innovative ways to explain complex topics and regularly speaks on advanced ground school topics.  Find out more about Dan at www.sancarlosflight.com or contact him at dan@sancarlosflight.com
Herb Patten is the Chief Pilot at the San Carlos Flight Center, a CFI and an FAA certificated advanced and instrument ground instructor who teaches private pilot ground school at San Carlos Flight Center.  He is a commercial pilot with an instrument rating, has flown over 1,500 hours into at least 120 different California airports.  He is the current chairman of the Upwind Foundation, famous for its Upwind Summer Scholarship Program. In 2015, Herb was named a Master Instructor by the National Association of Flight Instructors.
San Carlos Flight Center (SCFC) is the SF Bay Area's most dynamic flying club, committed to building general aviation through safety, community, and adventure. AOPA has consistently recognized SCFC in their Best Flight School survey, most recently in 2019 as a Distinguished Flight School.
SCFC is committed to promoting safety in general aviation through our regular safety seminars and guest speaker programs. Livestream access is free for everyone, but recorded seminars are available solely to members at a later date. Click here or contact a SCFC member service rep at (650) 946-1700 for more information about online access to our web archive.