Palo Alto Airport Operations
October 2, 2021 @ 12:00 pm

-

1:30 pm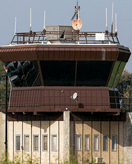 Due to the COVID-19 public health crisis, this seminar will only be available for online viewing. IN-PERSON ATTENDANCE WILL NOT BE PERMITTED.**
Click here to learn more about online viewing
Palo Alto Airport is the busiest GA airport in the Bay Area, with hundreds of operations a day. With ongoing construction, new taxiways, complicated airspace, operating at Palo Alto brings a unique set of challenges. To help pilots navigate these challenges, San Carlos Flight Center has invited Brian Fisher, Air Traffic Manager, to talk about Palo Alto's new airport layout, runway safety, and implementation of new procedures.
In this seminar, Brian will explain how to safely operate at Palo Alto Airport, including ATC expectations of pilots. Got a question about Palo Alto airport operations, procedures, or airspace? Brian will expertly address your questions with the goal of improving pilot/ATC communication.
With the  increasing popularity of Palo Alto airport, we encourage all Bay Area Pilots to attend this seminar to learn what to expect on your next visit to Palo Alto Airport. Don't miss  this opportunity.
Brian Fisher is an Air Traffic Controller with over 30 years of experience, and Air Traffic Manager at Palo Alto Airport for the past 9 years. Brian has a surplus of experience controlling at numerous challenging and busy airports such as SQL, SJC, and SFO. Brian is a member of the San Francisco Neighborhood Emergency Response Team (NERT),  and San Francisco Disaster Animal Response Team (DART). Brian has also graduated from the FBI Citizens Academy, is a HAM technician, and enjoys speaking with fellow pilots on how to become safer and more efficient in dense airspace.
San Carlos Flight Center (SCFC) is the SF Bay Area's most dynamic flying club, committed to building general aviation through safety, community, and adventure. AOPA has consistently recognized SCFC in their Best Flight School survey, most recently in 2019 as a Distinguished Flight School.
SCFC is committed to promoting safety in general aviation through our regular safety seminars and guest speaker programs. Livestream access is free for everyone, but recorded seminars are available solely to members at a later date. Click here or contact a SCFC member service rep at (650) 946-1700 for more information about online access to our web archive.