NORDO In the Bay Area: How to get Back on the Ground Safely
March 21, 2020 @ 12:00 pm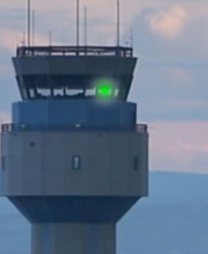 **Due to the COVID-19 public health crisis, this seminar will only be available for online viewing. IN-PERSON ATTENDANCE WILL NOT BE PERMITTED.**
Click here to learn more about online viewing.
What might seem like a normal flight can change in an instant.  Radio failures happen in the least opportune time, and your best-laid plans can change instantaneously.  How are you going to handle the unexpected?
San Carlos Flight Center invites Michael Dutton and Stephen Heesacker CFI to talk about what happens when your radios fail you outside and inside of the SFO Mode C vail and how to get back home safely.  As pilots, we normally only have one or two plans in mind, one to our destination, and one to an alternative airport given adverse conditions. However, what we do not plan for is what happens when our radios fail.  We all have been taught to squawk 7600, and try to fly back in range of the light gun; but is that really the safest, and most efficient way to do so?
Come join for this unique opportunity to gain a new perspective on how to handle radio emergencies in flight.  We invite all pilots to attend so we can be safer in the skies.
Stephen Heesacker is a flight instructor at San Carlos Flight Center.  For Stephen, flying has always been a joy. He has a degree in Physics and Aeronautics at San Jose State University and has competed on the San Jose Precision Flight Team and United States Precision Flight Team.  Find out more about Stephen at www.sancarlosflight.com or contact him at stephen@sancarlosflight.com.

Michael Dutton is a Private Pilot, rated in both helicopter and fixed wing aircraft, with over two hundred hours. He is also an Eagle Scout from Troop 132 and has spent years as a first aid and survival instructor. When he isn't flying or working, he still goes camping with his friends from his old Troop.
San Carlos Flight Center (SCFC) is the SF Bay Area's most dynamic flying club, committed to building general aviation thought safety, community, and adventure. AOPA has consistently recognized SCFC in their Best Flight School survey, most recently in 2019 as a Distinguished Flight School.

SCFC is committed to promoting safety in general aviation through our regular safety seminars and guest speaker programs. Space is often limited so it is important to sign up early. SCFC members may choose to watch the seminar live over the web at home, or recorded at a later date. Click here or contact a SCFC member service rep at (650) 946-1700 for more information about online access.