May The Fourth Be With You: Skywalker Ranch Fly By
May 1, 2021

-

May 31, 2021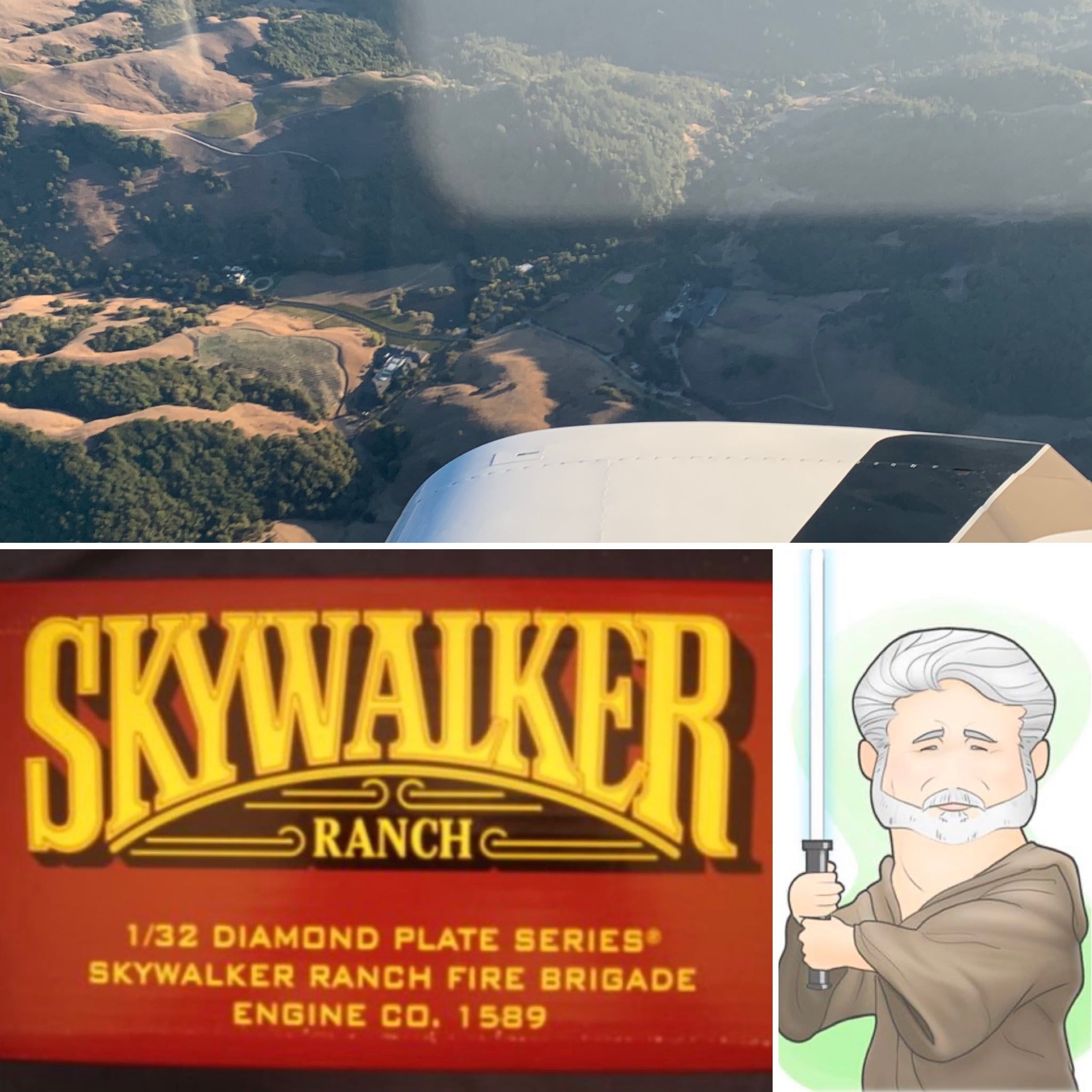 Did you know Skywalker Ranch is located in Marin County at 5858 Lucas Valley Road? And, since we are pilots, we can fly over it. So if you want to have some fun and take a scenic flight up the coast, check out Skywalker Ranch in May.
The principal operation of the facility is as a motion picture sound mixing and recording facility, as well as serving as the corporate offices of Lucasfilm. Other Lucasfilm properties provide animation and visual effects; Skywalker handles sound, music, and allied services.
Assembled parcel by parcel since September 1978, Skywalker Ranch has cost Lucas up to US$100 million.  Lucasfilm acquired 3,000 acres of adjoining land for a total of over 4,700 acres. Only 15 acres have been developed.
The Ranch contains a barn with animals, vineyards, a garden with fruits and vegetables used in the on-site restaurant, an outdoor swimming pool and fitness center with racquetball courts, the man-made "Ewok Lake", a hilltop observatory, a 300-seat theater called "The Stag" as well as theater screening rooms, and parking that is mostly concealed underground to preserve the natural landscape.
Have fun seeing the ranch from the air and may the force be with you.