Maintenance Logbooks Made Easy
Wed Jul 5 @ 7:00 pm

-

8:30 pm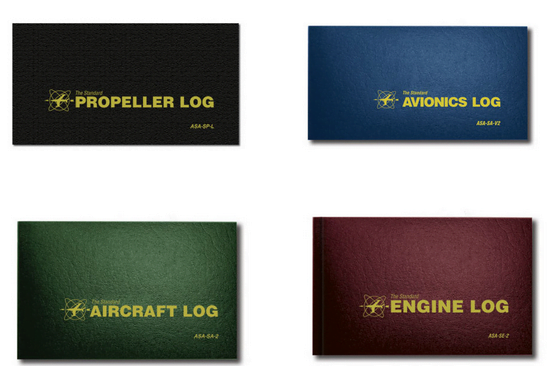 This seminar will be held in person at SCFC, attendance is free and open to all. Web Members will still be able to access our seminars online, both live and recorded. Click here to learn more about the transition.
Interested in watching more of our presentations? View our growing library of over 500 recorded safety seminars available to view in our Members Only Seminar Library, available by clicking here.
Aircraft records are significant for safety and legal reasons. Maintenance and inspections are meticulously recorded in more aircraft logbooks, such as airframe, engine, propeller, and sometimes avionics. Pilots need to understand the details of aircraft logbook entries to validate the airworthiness of the airplane before flight, especially after the plane has returned from servicing.

Preparing for a checkride is one instance where the pilot-in-command needs to know every piece of the aircraft's airworthiness. When was the last annual inspection? If 100-hour inspections are required, when was the last 100 hour inspection done? Has the work been logged appropriately in the maintenance records. Are all the airworthiness directives complied with? Being able to read and interpret maintenance logbook entries is the only way to confirm the aircraft is airworthy.

In this seminar, join Chief Pilot Herb Patten as he examines aircraft maintenance logbook entries and highlights what you need to pay attention to as a PIC. We encourage any pilot to attend.
Herb Patten is the Chief Pilot at the San Carlos Flight Center, a CFI and an FAA certificated advanced and instrument ground instructor who teaches private pilot ground school at San Carlos Flight Center.  He is a commercial pilot with an instrument rating, has flown over 2,500 hours in more than 130 different California airports.  He is the current chairman of the Upwind Foundation, famous for its Upwind Summer Scholarship Program. In 2023, Herb was named a Distinguished Flight Instructor by AOPA.
San Carlos Flight Center (SCFC) is the SF Bay Area's most dynamic flying club, committed to building general aviation through safety, community, and adventure. AOPA has consistently recognized SCFC in their Best Flight School survey, most recently in 2023 as a Distinguished Flight School for the third year in a row.

SCFC is committed to promoting safety in general aviation through our regular safety seminars and guest speaker programs. Our seminars are free to watch when attended in person at our facility in San Carlos but live streaming and viewing recorded seminars are exclusively available to members. Click here or contact an SCFC member service rep at (650) 946-1700 for more information about online access to our web library of over 500 recorded safety seminars and live-streamed content.