Knowing What You Don't Know – CFI Edition
October 8, 2022 @ 12:00 pm

-

1:30 pm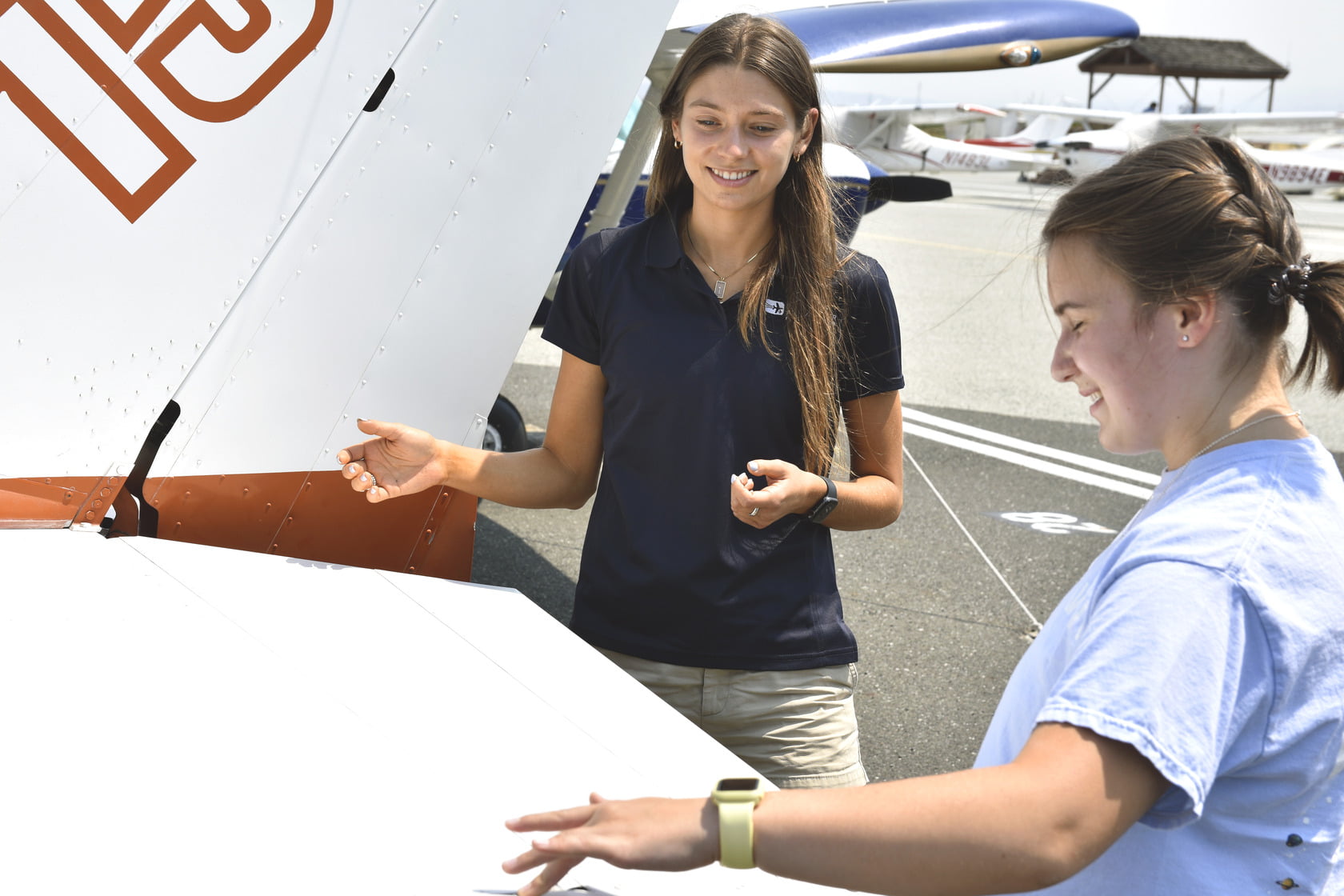 This seminar will only be available for online viewing. IN-PERSON ATTENDANCE WILL NOT BE PERMITTED.**
Click here to learn more about online viewing
Please click the link here to learn more about our CFI finishing school.
Flight instructors learn constantly with every flight.  With time, the "aha" moments may come less frequently, but they never stop.  There's always something to learn that can improve your effectiveness; whether that be a  ground topic or an instructing method.  Even though an instructor's hands aren't on the flight controls at every moment, learning is happening.  For brand new flight instructors embarking on a journey of teaching, there are some common areas that you can start working on now that will make you a better instructor, even for your first students.

SCFC invites former Chief Pilot Dan Dyer to talk about the advanced CFI training program they offer called "CFI Finishing School".  The one-week program was created in response to common deficiencies that SCFC often saw during the CFI hiring process.  While the goal for most initial CFI training programs is the CFI checkride, in truth these programs are often rushed and designed to meet the baseline FAA standards for the certificate – 70% Knowledge Test score, and basic flight skill competency. Many flight instructors that complete a rushed program may only have been exposed to cursory explanations that don't begin to prepare them for the depth they'll need to respond to student questions. Additionally, many CFI programs are unstructured, leaving the content to be defined only as whatever the instructor was taught by their instructor, who was taught by their instructor, etc. down through the years.  SCFC instructor applicants often spout disproven theories of lift, or rote answers to advanced concepts based only on a 1-line knowledge test answer.  To teach, you must understand things at a deeper level.

In this presentation, Dan will outline the main areas of deficiencies that new CFIs tend to exhibit, and describe the course material that SCFC uses to educate a brand new CFI to full depth of knowledge and ability.  If you're a new CFI, or are looking for a way to fill gaps in your initial CFI training, we invite you to tune in to this presentation.
Dan Dyer is the founder of the San Carlos Flight Center, and has built the motto of Safety, Community, and Adventure for over 8 years.  Dan was an instructor for 15 years, accumulated over 4,000 flight hours, and is the Bay Area's local expert in crosswind landing instruction. He is known for finding simple and innovative ways to explain complex topics and regularly speaks on advanced ground school topics.  Find out more about Dan at www.sancarlosflight.com or contact him at dan@sancarlosflight.com

San Carlos Flight Center (SCFC) is the SF Bay Area's most dynamic flying club, committed to building general aviation through safety, community, and adventure. AOPA has consistently recognized SCFC in their Best Flight School survey, most recently in 2022 as a Distinguished Flight School.

SCFC is committed to promoting safety in general aviation through our regular safety seminars and guest speaker programs. Livestream access is free for everyone, but recorded seminars are available solely to members at a later date. Click here or contact a SCFC member service rep at (650) 946-1700 for more information about online access to our web archive.