Ground School Refresher: Reading Performance Charts
August 17, 2019 @ 12:00 pm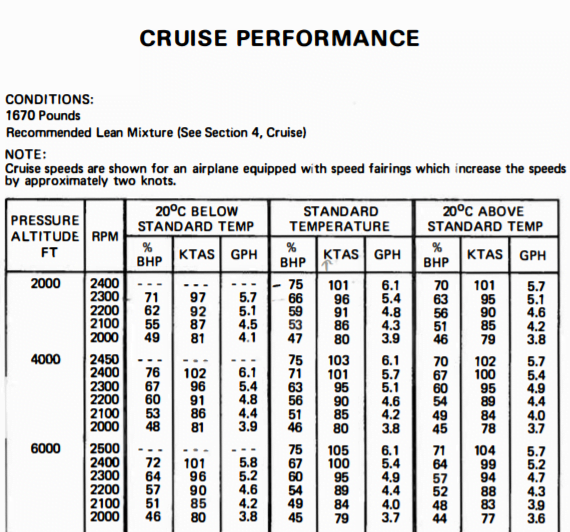 Aircraft manufacturers present performance data in tabular or graphical form, and attempt to indicate how the aircraft will perform in a variety of different atmospheric conditions and power settings. Usually found in Section 5 of the Pilot's Operating Manual, these charts can be used to help pilots determine takeoff and landing distance, fuel burn, and rate of climb depending on factors like temperature, pressure altitude, and whether or not there is an obstacle.
In this safety seminar, San Carlos Flight Center's Assistant Chief Pilot Brian Eliot will present a ground school refresher, reviewing the information you need to know during a cross-country flight and before you land or takeoff from an airport. He will actively involve the audience in this fun review of performance charts and point out interesting facts that you may not know.
If you want to improve your ability to read performance charts, or just want to test yourself, don't miss this ground school refresher.
Brian Eliot is San Carlos Flight Center's resident expert for IFR training and avionics. He has been flying since 1995 and received all his training in the Bay Area. Brian previously worked as a broadcast engineer, a software developer, and taught computer science at both the undergraduate and graduate levels. He regularly presents at San Carlos Flight Center safety seminars and has a reputation for making complex concepts easy to learn and understand.
San Carlos Flight Center (SCFC) is the SF Bay area's most dynamic flying club, committed to building general aviation thought safety, community, and adventure. AOPA has consistently recognized SCFC in their Best Flight School survey, most recently in 2018 as the best flight school in the West.
SCFC is committed to promoting safety in general aviation through our regular safety seminar and guest speaker programs. Space is often limited so it is important to sign up early. SCFC members may choose to watch the seminar live over the web at home, or recorded at a later date. Contact a SCFC member service rep at (650) 946-1700 for more information about online access.