Ground Effect Demystified
Wed May 31 @ 7:00 pm

-

8:30 pm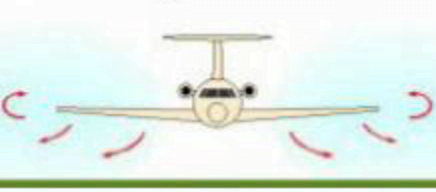 This seminar will be held in person at SCFC, attendance is free and open to all. Web Members will still be able to access our seminars online, both live and recorded. Click here to learn more about the transition.

Interested in learning more about advanced ground school topics? Check out more of these seminars available on our growing Members Only Seminar Library which is available for viewing by Web Members. Click here to view.

Anyone who has taken an interest in learning to land an aircraft has experienced the phenomenon of ground effect. Some try to describe the effect using the image of an air hockey table, where a disc of plastic levitates across the surface seemingly without drag. All aircraft experience this effect when near the ground due to an increase in lift and a decrease in drag. Combined, this results in a floating which extends the flare. But what really is happening?

San Carlos Flight Center invites SCFC Founder and former helicopter pilot Dan Dyer, who sees Ground Effect as the airplane version of an in-ground-effect hover. In this seminar, he will share how the surface of the earth gets in the way of airflow patterns around the airfoil in a predictable and understandable way. Although the diagrams that explain it involve a bit of vector math, it's still something that any pilot can understand with a bit of effort.

If you've ever want to understand why your airplane floats the way it does, and are curious about the connection between ground effect, wake turbulence, and induced drag tune in for this ground school "deeper look" presentation.
Dan Dyer founded San Carlos Flight Center after a career as a helicopter and airplane flight instructor.  He is passionate about how student pilots think and learn. As SCFC Director of Operation, he now spends most of his time now working with new flight instructors to fan their passion for teaching and to advance their effectiveness.

San Carlos Flight Center (SCFC) is the SF Bay Area's most dynamic flying club, committed to building general aviation through safety, community, and adventure. AOPA has consistently recognized SCFC in their Best Flight School survey, most recently in 2023 as a Distinguished Flight School for the third year in a row.

SCFC is committed to promoting safety in general aviation through our regular safety seminars and guest speaker programs. Our seminars are free to watch when attended in person at our facility in San Carlos but live streaming and viewing recorded seminars are exclusively available to members. Click here or contact an SCFC member service rep at (650) 946-1700 for more information about online access to our web library of over 500 recorded safety seminars and live-streamed content.