Getting to Know the DA40NG
Wed Aug 2 @ 7:00 pm

-

8:30 pm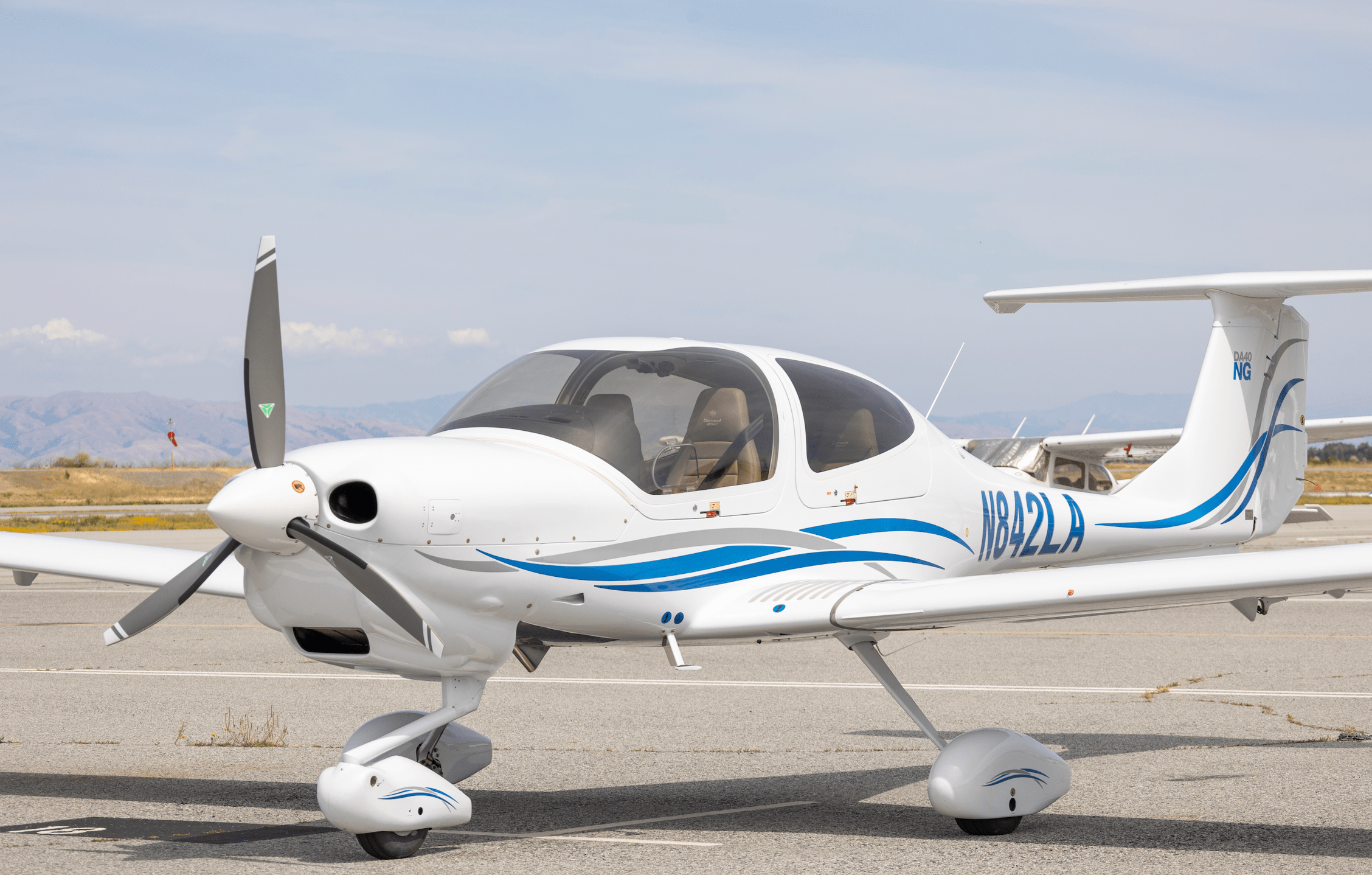 This seminar will be held in person at SCFC, attendance is free and open to all. Web Members will still be able to access our seminars online, both live and recorded. Click here to learn more about the transition.

Interested in watching more of our presentations? View our growing library of over 500 recorded safety seminars available to view in our Members Only Seminar Library, available by clicking here.

The DA40NG is the latest addition to the Flight Center fleet. It is a sleek, fast, and modern aircraft with the first of its kind, a diesel JET-A powered engine. For pilots who have been so used to classic engine controls such as throttle, propeller, and mixture, the DA40NG simplifies it all with one lever. Who wouldn't want to fly that?

San Carlos Flight Center is pleased to introduce the DA40NG in this seminar. Join Chief Pilot Herb Patten as he provides an overview of the key differences present in this aircraft compared to others of its class. He'll explain the various mission profiles the aircraft is capable of, and the associated training and requirements for SCFC pilots.

Join us to learn more about the DA40NG. Pilots of all levels interested in flying a modern, simplified aircraft should attend this presentation.
Herb Patten is the Chief Pilot at the San Carlos Flight Center, a CFI and an FAA certificated advanced and instrument ground instructor who teaches private pilot ground school at San Carlos Flight Center.  He is a commercial pilot with an instrument rating, has flown over 2,500 hours in more than 130 different California airports.  He is the current chairman of the Upwind Foundation, famous for its Upwind Summer Scholarship Program. In 2023, Herb was named a Distinguished Flight Instructor by AOPA.
San Carlos Flight Center (SCFC) is the SF Bay Area's most dynamic flying club, committed to building general aviation through safety, community, and adventure. AOPA has consistently recognized SCFC in their Best Flight School survey, most recently in 2023 as a Distinguished Flight School for the third year in a row.

SCFC is committed to promoting safety in general aviation through our regular safety seminars and guest speaker programs. Our seminars are free to watch when attended in person at our facility in San Carlos but live streaming and viewing recorded seminars are exclusively available to members. Click here or contact an SCFC member service rep at (650) 946-1700 for more information about online access to our web library of over 500 recorded safety seminars and live-streamed content.