Garmin Touch Screen Avionics
September 15, 2021 @ 7:00 pm

-

8:30 pm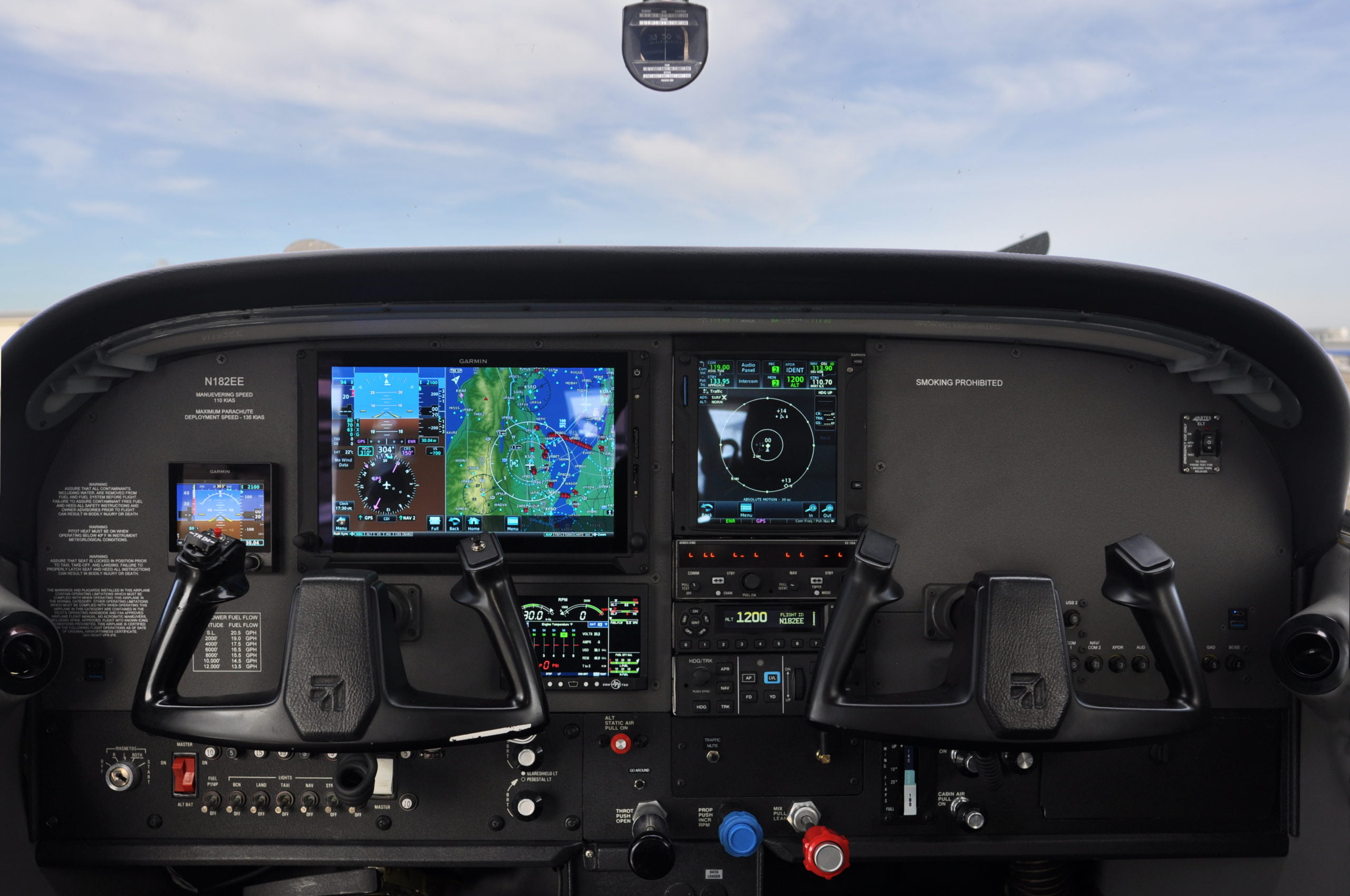 Due to the COVID-19 public health crisis, this seminar will only be available for online viewing. IN-PERSON ATTENDANCE WILL NOT BE PERMITTED.**
Click here to learn more about online viewing
Integrated, computer-based panels and instrumentation started appearing in general aviation cockpits at the start of this century.  With the growth of flight instruments and instrumentation providers, Garmin made a strong early attempt at standardization of design with it's G1000 avionics package which appeared in Cessna 172s and 182s starting in 2004. Nearly 20 years later, avionics systems and features have continued to evolve capabilities, now often with touchscreen interfaces.

San Carlos Flight Center has invited aircraft owner, James Sloan, to review the instrumentation he chose for the recent panel overhaul of his Cessna 182.  He will give an introduction to avionics like the Garmin G500 TXi flight deck display that integrates and controls other avionic components such as the G500 autopilot, and JPI engine monitor.  He will share the main similarities this system has with other avionics systems in our fleet, as well as the differences in startup and operation.  This is an important step in understanding the full capability of the avionics system, and it's a great chance to hear it from someone very familiar with the details.

If you are interested in seeing what the benefits of integrated avionics can offer for instrument as well as VFR flying, join this riveting session and gain an insight into the benefits of flying with advanced avionics.
James Sloan earned his PPL in 2002 and flew around the East Coast for a few years.  After several years off he joined SCFC in 2017 and has since obtained his instrument, commercial, advanced and instrument ground instructor, and flight instructor ratings. He currently has over 1300 hours in single engine airplanes and own 1.6 Cessnas.
San Carlos Flight Center (SCFC) is the SF Bay Area's most dynamic flying club, committed to building general aviation through safety, community, and adventure. AOPA has consistently recognized SCFC in their Best Flight School survey, most recently in 2019 as a Distinguished Flight School.
SCFC is committed to promoting safety in general aviation through our regular safety seminars and guest speaker programs. Livestream access is free for everyone, but recorded seminars are available solely to members at a later date. Click here or contact a SCFC member service rep at (650) 946-1700 for more information about online access to our web archive.