Flying Safely At Night
Wed Nov 1 @ 7:00 pm

-

8:30 pm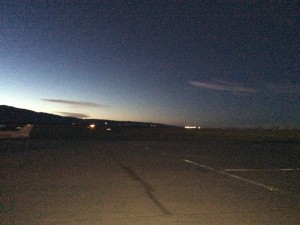 This seminar will be held in person at SCFC, attendance is free and open to all. Web Members will still be able to access our seminars online, both live and recorded. Click here to learn more about the transition.
Interested in watching more of our presentations? View our growing library of over 500 recorded safety seminars available to view in our Members Only Seminar Library, available by clicking here.
On November 5th, Daylight Savings Time will end, and with it comes early nightfall.  For those of us who work a regular 9-5 schedule, early nightfall means an increase in night flying time.  How current are your night skills? Maybe it's time to focus on what is different between day VFR and night VFR flight.
Obviously, less ambient light adds challenges for anything requiring eyesight.  This includes preflight inspection, taxi safety, obstruction avoidance, IMC recognition and avoidance, cockpit resource management, and a number of other things.  Most familiar to pilots is probably the differences in landing. The sight picture of a normal approach to a runway is very different with reduced external visual cues from night.  Flashing lights can help or hurt pilot attention and recognition.
So should night flight be avoided?  Not necessarily.  Night flight brings with it reduced ATC workloads, often calmer winds, cooler temperatures that help performance, and the ability to spot traffic from farther off.  Your decision about flying at night can be aided by attending a Night Flying Refresher seminar like this one.
Herb Patten is the Chief Pilot at the San Carlos Flight Center, a CFI and an FAA certificated advanced and instrument ground instructor who teaches private pilot ground school at San Carlos Flight Center.  He is a commercial pilot with an instrument rating, has flown over 2,500 hours in more than 130 different California airports.  He is the current chairman of the Upwind Foundation, famous for its Upwind Summer Scholarship Program. In 2023, Herb was named a Distinguished Flight Instructor by AOPA.
San Carlos Flight Center (SCFC) is the SF Bay Area's most dynamic flying club, committed to building general aviation through safety, community, and adventure. AOPA has consistently recognized SCFC in their Best Flight School survey, most recently in 2023 as a Distinguished Flight School for the third year in a row.
SCFC is committed to promoting safety in general aviation through our regular safety seminars and guest speaker programs. Our seminars are free to watch when attended in person at our facility in San Carlos but live streaming and viewing recorded seminars are exclusively available to members. Click here or contact an SCFC member service rep at (650) 946-1700 for more information about online access to our web library of over 500 recorded safety seminars and live-streamed content.