Emergency Signaling: ELT's and PLB's
Wed Mar 22 @ 7:00 pm

-

8:30 pm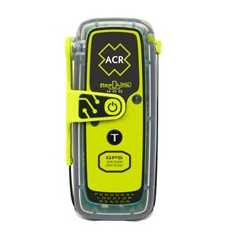 This seminar will only be available for online viewing.
Click here to learn more about online viewing
Interested in learning more about survival in your aircraft? Search for our survival series of Safety Seminars such as "First Aid for Pilots" available to members on our Members Only Seminar Library available by clicking here.
Personal Locator Beacons (PLBs) are becoming cheaper and more reliable.  Why would a pilot need a PLB if they already have an onboard ELT?  How would a PLB help a pilot in an emergency?  What is a PLB anyway?

San Carlos Flight Center invites Chief Pilot Herb Patten to explain the critical differences between PLBs and ELTs.  In this seminar, he will review the history of the emergence of regulations on ELTs, review accident data that highlights the problems and challenges of the original ELT design, describe the enhancements offered in the new 406-MHz ELT and how they function and provide an update on the proposed regulations for ELT requirements.

Most pilots are aware of the onboard Emergency Locator Transmitter (ELT) in their personal or rented airplanes.  Most know that the older models transmitted a distress signal on 121.5-MHz in the event of a hard landing.  But how many know what frequency the new models transmit on?  How does an ELT differ from a PLB?  Do you know the differences in who receives your distress signal and how quickly?

Don't miss this seminar if you want to be prepared in post-emergency landing situations, and how you can increase your chances of surviving through the use of ELT's and PLB's.
Herb Patten is the Chief Pilot at the San Carlos Flight Center, a CFI and an FAA certificated advanced and instrument ground instructor who teaches private pilot ground school at San Carlos Flight Center.  He is a commercial pilot with an instrument rating, has flown over 2,500 hours in more than 130 different California airports.  He is the current chairman of the Upwind Foundation, famous for its Upwind Summer Scholarship Program. In 2021, Herb was named a Distinguished Flight Instructor by AOPA.
San Carlos Flight Center (SCFC) is the SF Bay Area's most dynamic flying club, committed to building general aviation thought safety, community, and adventure. AOPA has consistently recognized SCFC in their Best Flight School survey, most recently in 2019 as a Distinguished Flight School.

SCFC is committed to promoting safety in general aviation through our regular safety seminars and guest speaker programs. Space is often limited so it is important to sign up early. SCFC members may choose to watch the seminar live over the web at home, or recorded at a later date. Click here or contact a SCFC member service rep at (650) 946-1700 for more information about online access.