Destination: Santa Maria
March 14, 2020 @ 12:00 pm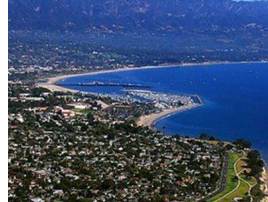 **Due to the COVID-19 public health crisis, this seminar will only be available for online viewing. IN-PERSON ATTENDANCE WILL NOT BE PERMITTED.**
Click here to learn more about online viewing.
Santa Maria, the gateway to Southern California, and the beautiful Santa Ynez valley is a great destination airport for many reasons. From the beautiful wineries, to the blissful beaches and tasty BBQ joints; this is a pilot's dream.
Santa Maria is a short flight from the Bay Area and a perfect destination for either students trying to log their long cross country time, or pilots seeking a great weekend getaway. Where else can you request to taxi directly to your hotel? Or walk from the airport to the beach? Dan Dyer, Chief Pilot at San Carlos Flight Center will reveal the plethora of opportunities, adventures, and points of interests in and around Santa Maria. Dan will review suggested routes of flight, highlight local operations at KSMX, and provide tips on how to efficiently and safely operate at this airport.
If you are interested in joining the FOG trip to Santa Maria on March 27th or you are just interested in a new destination, plan on attending this seminar.
Dan Dyer is a flight instructor and Chief Pilot of San Carlos Flight Center. He has been instructing for 15 years, has over 4,000 flight hours, and is the Bay Area's local expert in crosswind landing instruction. He is known for finding simple and innovative ways to explain complex topics and regularly speaks on advanced ground school topics. Find out more about Dan at www.sancarlosflight.com or contact him at dan@sancarlosflight.com
San Carlos Flight Center (SCFC) is the SF Bay Area's most dynamic flying club, committed to building general aviation thought safety, community, and adventure. AOPA has consistently recognized SCFC in their Best Flight School survey, most recently in 2019 as a Distinguished Flight School.
SCFC is committed to promoting safety in general aviation through our regular safety seminars and guest speaker programs. Space is often limited so it is important to sign up early. SCFC members may choose to watch the seminar live over the web at home, or recorded at a later date. Click here or contact a SCFC member service rep at (650) 946-1700 for more information about online access.