Destination Palm Springs
February 16, 2022 @ 7:00 pm

-

8:30 pm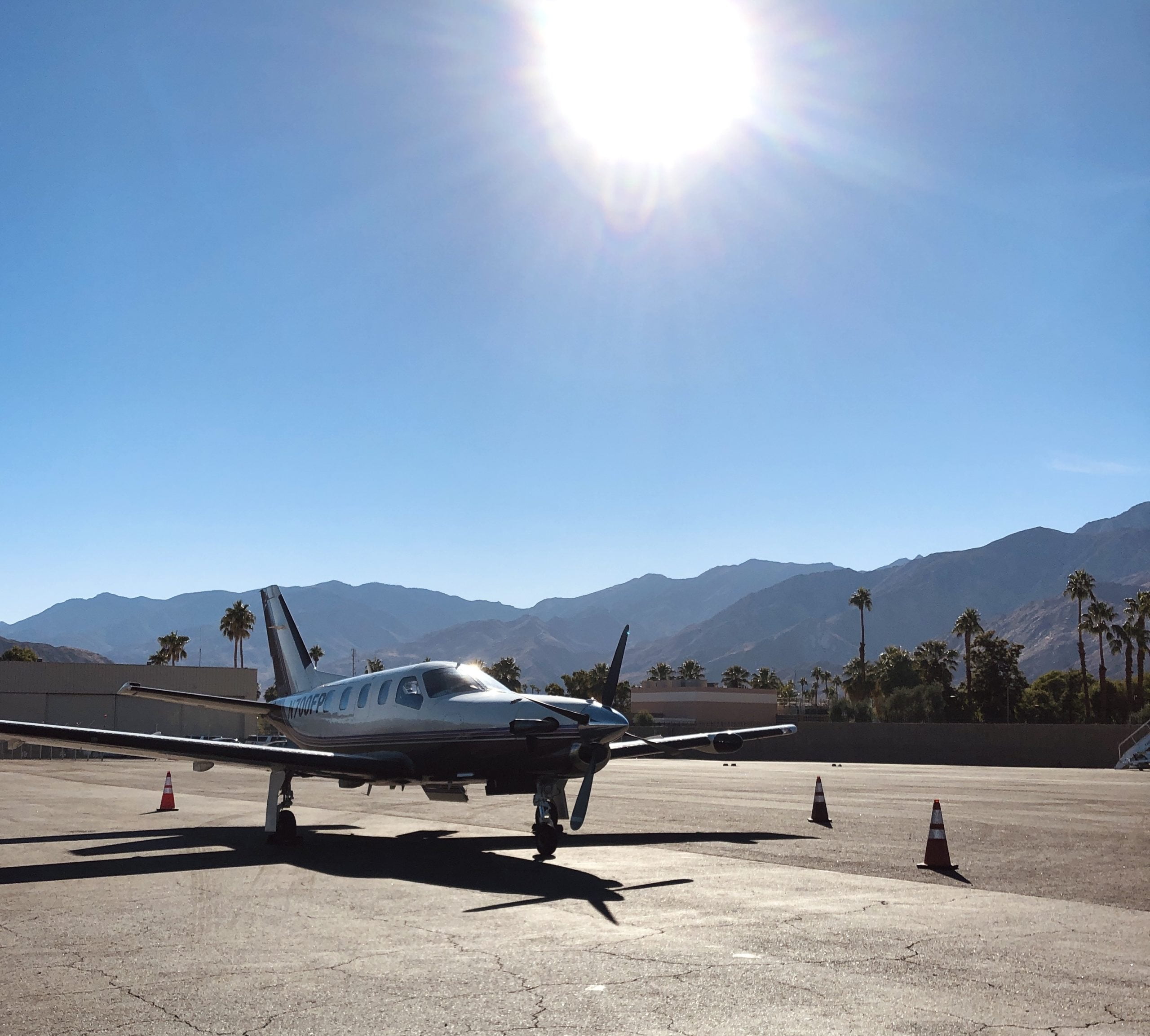 Due to the COVID-19 public health crisis, this seminar will only be available for online viewing. IN-PERSON ATTENDANCE WILL NOT BE PERMITTED.**
Click here to learn more about online viewing
Palm Springs, known for its days of sunshine, has been a unique Californian getaway for years. As a city nestled within the famous Coachella Valley and on the outskirts of the Mojave Desert there is something for everyone. From national parks to hiking and golf, your visit will be worthwhile.

San Carlos Flight Center invites Private Pilot Brandan Dadoun to discuss what pilots flying to Palm Springs need to know. New destinations, especially long cross-country flights, challenge pilots to expand their skills and adapt to different scenarios. In this seminar, Brandan will summarize flight planning into the Palm Springs Area at both PSP and UDD airports. Whether it is landing at airfields below sea level, navigating around towering peaks, flying over vast deserts, or flying in unique airspace (TRSA anyone?) There are unique flight planning considerations to consider. Brandan will also place an emphasis on certain weather patterns prevalent within this region, and how they affected his planned route of flight. He will conclude by highlighting the different amenities within the area and things to do.

If you ever considered venturing to Southern California, the Coachella Valley and Palm Springs await you for a challenging but yet rewarding long cross-country from the Bay Area.
Brandan Dadoun is an instrument-rated private pilot and SCFC's Seminar Coordinator. He has completed the majority of his flight training at SCFC and has extensive flying experience throughout California in both piston and turbine-powered aircraft. Currently, he is working on pursuing his commercial and multi-engine ratings and enjoys being a regular speaker in the seminar program. In 2021, Brandan was recognized by the FAA for his achievements in promoting aviation safety. Outside of flying, he enjoys playing the saxophone, and staying active.
San Carlos Flight Center (SCFC) is the SF Bay Area's most dynamic flying club, committed to building general aviation through safety, community, and adventure. AOPA has consistently recognized SCFC in their Best Flight School survey, most recently in 2019 as a Distinguished Flight School.
SCFC is committed to promoting safety in general aviation through our regular safety seminars and guest speaker programs. Livestream access is free for everyone, but recorded seminars are available solely to members at a later date. Click here or contact a SCFC member service rep at (650) 946-1700 for more information about online access to our web archive.