Destination Las Vegas
Sat Jan 28 @ 12:00 pm

-

1:30 pm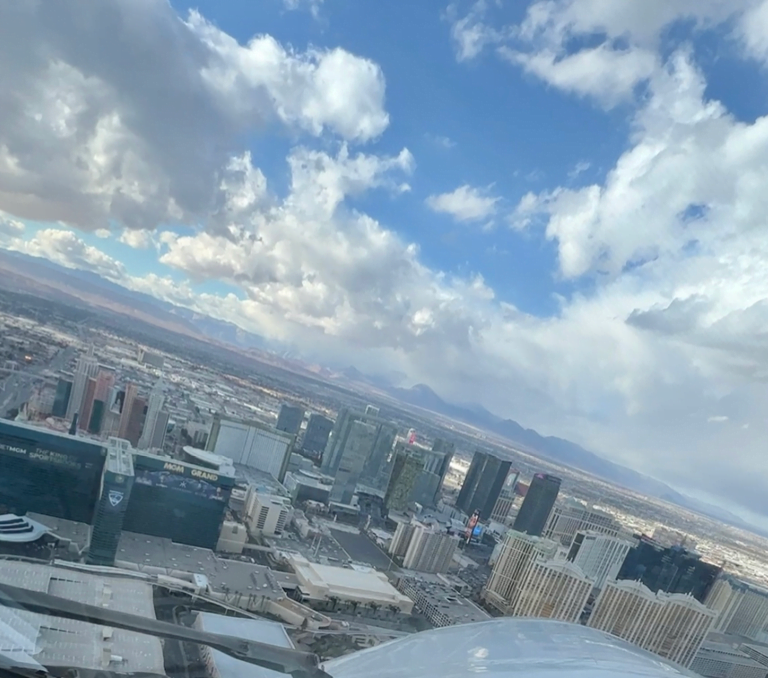 This seminar will only be available for online viewing.
Click here to learn more about online viewing
Las Vegas is a popular destination among many travelers, so maybe it's time you considered flying there yourself. Vegas is a perfect example of cross-country challenge for California pilots. With good flight planning, you and your passengers can make this trip safely despite busy airspace and mountains surrounding the valley airports.

San Carlos Flight Center brings together SCFC Chief Pilot Herb Patten and pilot Alessandro Franco to discuss some of their recent flights into Las Vegas, and to share with us what pilots flying can expect when flying into into Harry Reid International Airport (LAS), Henderson (HND), and North Las Vegas (VGT). In this seminar, they will summarize the flight planning between the San Francisco Bay Area and Vegas and point out many special considerations along the way. With high elevations, terrain, and extreme temperatures, pilots should operate carefully into this highly dense traffic area. Dozens of helicopters, hundreds of jets, and military traffic dominate the airspace around Las Vegas and as pilots, it's important to be aware of them. Their presentation will summarize these operations, how to navigate airspace, and tips on what to do after you land.

If you ever considered venturing to Las Vegas, this will be an informative head start to your flight planning. We hope you can join us.
Herb Patten is the Chief Pilot at the San Carlos Flight Center, a CFI and an FAA certificated advanced and instrument ground instructor who teaches private pilot ground school at San Carlos Flight Center.  He is a commercial pilot with an instrument rating, has flown over 2,500 hours in more than 130 different California airports.  He is the current chairman of the Upwind Foundation, famous for its Upwind Summer Scholarship Program. In 2021, Herb was named a Distinguished Flight Instructor by AOPA.

Alessandro Franco is a pilot and the Owner of the San Carlos Flight Center. Alessandro is the lead of all Flight Center operations, activities, and relations.
San Carlos Flight Center (SCFC) is the SF Bay Area's most dynamic flying club, committed to building general aviation through safety, community, and adventure. AOPA has consistently recognized SCFC in their Best Flight School survey, most recently in 2022 as a Distinguished Flight School.

SCFC is committed to promoting safety in general aviation through our regular safety seminars and guest speaker programs. Livestream access is free for everyone, but recorded seminars are available solely to members at a later date. Click here or contact a SCFC member service rep at (650) 946-1700 for more information about online access to our web archive of over 400 recorded safety seminars.