Mid-Air Collision Avoidance and NUQ Operations
December 7, 2019 @ 12:00 pm

-

1:00 pm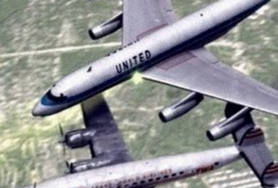 With airspace only getting busier, more aircraft are flying closer to each other every day. We as pilots need to be vigilant about other traffic around us at all times, as it's crucial for our own safety.
San Carlos Flight Center is pleased to invite Lt. Col Chris Nance to speak with the pilot community about how all pilots can improve their alertness while flying. The Mid-Air Collision Avoidance Program is an outreach program to foster relationships with local aviators to educate and inform the local community about military operations and training to ensure a safe operating airspace. During this seminar, Lt. Chris will explain about the different military operations that operate around NUQ, where they operate, and how VFR pilots can remain safely away from military operations.
Don't miss out on this opportunity to improve the safety of you, and your passengers while flying on your next journey. There will also be a Q&A after the seminar regarding any military operations or collision avoidance.