Beyond Simple Airspace
Sat Mar 4 @ 12:00 pm

-

1:30 pm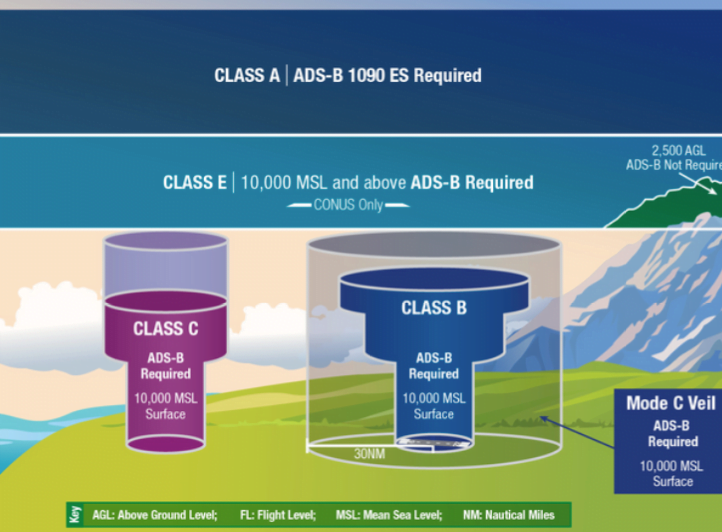 This seminar will only be available for online viewing.
Click here to learn more about online viewing
You may also be interested in watching similar seminars in our Ground School Refresher series, available to view in our Recorded Seminar Library located in the Members Only section. Click here to watch an example.
Think you know everything about airspace?  It might surprise you to learn there is much more to it then simple alphabet airspace (A, B, C, D, E and G).  With many different types of airspaces and restrictions, it could be tough for a pilot to stay proficient within these knowledge areas.

San Carlos Flight Center invites Chief Pilot and CFI Herb Patten to guide us through an exploration of unusual airspace, seeking how to remain compliant with regulations in spite of confusing chartered airspace.  Together we will discover the unusual and different airspace defined in 14 CFR part 93 special air traffic rules.  We will investigate unique special military areas and tools to check their status.  Herb will elucidate the differences between VFR corridors and VFR flyways. Finally, the discussion wouldn't be complete without exploring class Echo surface areas and a nod to history with a review of airspace classified as TSRA.

Pilots of all backgrounds and ability levels are welcome to attend and participate in this interactive review and exploration of airspace.
Herb Patten is the Chief Pilot at San Carlos Flight Center, a CFI and an FAA certificated advanced and instrument ground instructor who teaches private pilot ground school at San Carlos Flight Center.  He is a commercial pilot with an instrument rating, has flown over 2,500 hours in more than 130 different California airports.  He is the current chairman of the Upwind Foundation, famous for its Upwind Summer Scholarship Program. In 2021, Herb was named a Distinguished Flight Instructor by AOPA.
San Carlos Flight Center (SCFC) is the SF Bay Area's most dynamic flying club, committed to building general aviation through safety, community, and adventure. AOPA has consistently recognized SCFC in their Best Flight School survey, most recently in 2023 as a Distinguished Flight School for the third year in a row.

SCFC is committed to promoting safety in general aviation through our regular safety seminars and guest speaker programs. Livestream access is free for everyone, but recorded seminars are available solely to members at a later date. Click here or contact a SCFC member service rep at (650) 946-1700 for more information about online access to our web archive of over 500 recorded safety seminars.