Airport of the Month: Rio Vista
July 1, 2022

-

July 31, 2022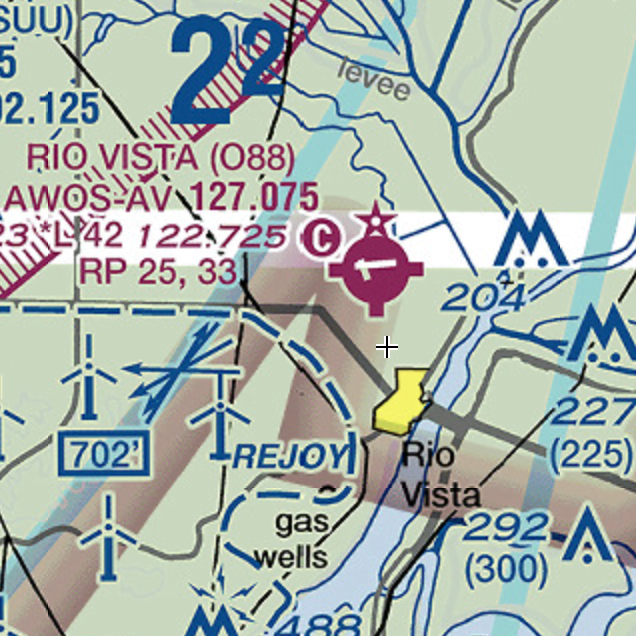 This month's airport is a great airport to visit for a flight training student – Rio Vista (O88)! While it may look like a normal airport, this small field has a lot of things that make it a great way to add some sizzle to your training.
Located in the Sacramento River Delta, Rio Vista is an untowered airport with two crossing runways. There is self-serve fuel available, and a small FBO on the field with a pilot lounge. The area is noteworthy for the breeze that picks up, making landings very tricky.
Are you a private pilot student? Grab a CFI and hone your crosswind landing technique on the runway with the most crosswind. You'll be surprised at how much better you get once you practice a few laps in the pattern. Don't forget your short field landings, either. With one runway only 2,200' long, you'll be great at nailing your precision landings for your checkride.
Commercial students will benefit from the same features, but also will like the flat river area for ground reference maneuvers like Eights on Pylons. Lots of small bridges, floats, and structures abound in the Delta region, making it easy to practice all types of ground reference maneuvers!
Instrument students and pilots also have a GPS approach to use, as well. The circling minimums are fairly low, and with the two runways, pilots appreciate the challenge of perfecting their circling approaches to the airport after reaching minimums. In summer, it's rarely foggy, making this a great airport to practice at with a CFII or safety pilot.
If you head up to Rio Vista this month, let us know what you worked on and how it went at flyoutgroup@sancarlosflight.com. We look forward to hearing about your adventures.