Airport of the Month: Monterey
December 1, 2021

-

December 31, 2021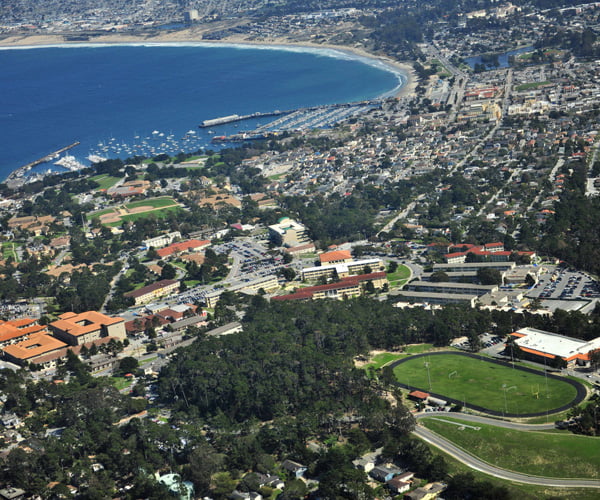 This month's airport is a bit closer to home, but it offers many amenities and sights! Monterey (MRY) is a common cross-country airport for students, but have you ever landed and explored the area? With a variety of restaurants, natural features, and indoor attractions, this is a great getaway from the holiday hustle and bustle you may find in the Bay Area.
Monterey has a restaurant on the field – Woody's at the Airport, which can be located in the terminal building. The best way to reach it is to park at Del Monte Aviation and walk down the quiet road to the airline check-in area. Go up the stairs to access the restaurant.
If you'd like to get off the airport and into town, park at Monterey Jet Center, which offers crew cars that are leased out for a couple of hours. Ten minutes away is Carmel, which has dozens of nice restaurants and shops and is much quieter in the winter than in the warmer months. A variety of hotels and lodging can be found here, as well, making this a great place to fly in for a nice getaway. Monterey also has numerous attractions, from Cannery Row to the Aquarium, which both warrant a few hours to each.
A rental car also allows you to explore the Pacific Coast Highway or Carmel Valley. Contact either FBO to secure a car before your trip.
On the departure, take some time to fly south along the coast to the famous Bixby Bridge. The mountains in the area seem to drop into the water, leading to some amazing views from your aircraft. It's about 13 NM south of the airport.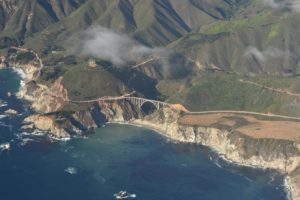 If you're a student pilot, ask your instructor to see if you can fly to Monterey for your cross-country training this month! All other pilots, please let FOG know how your trip was with a PIREP.