A Pilot's Journey to Oshkosh AirVenture
Sat Aug 12 @ 12:00 pm

-

1:30 pm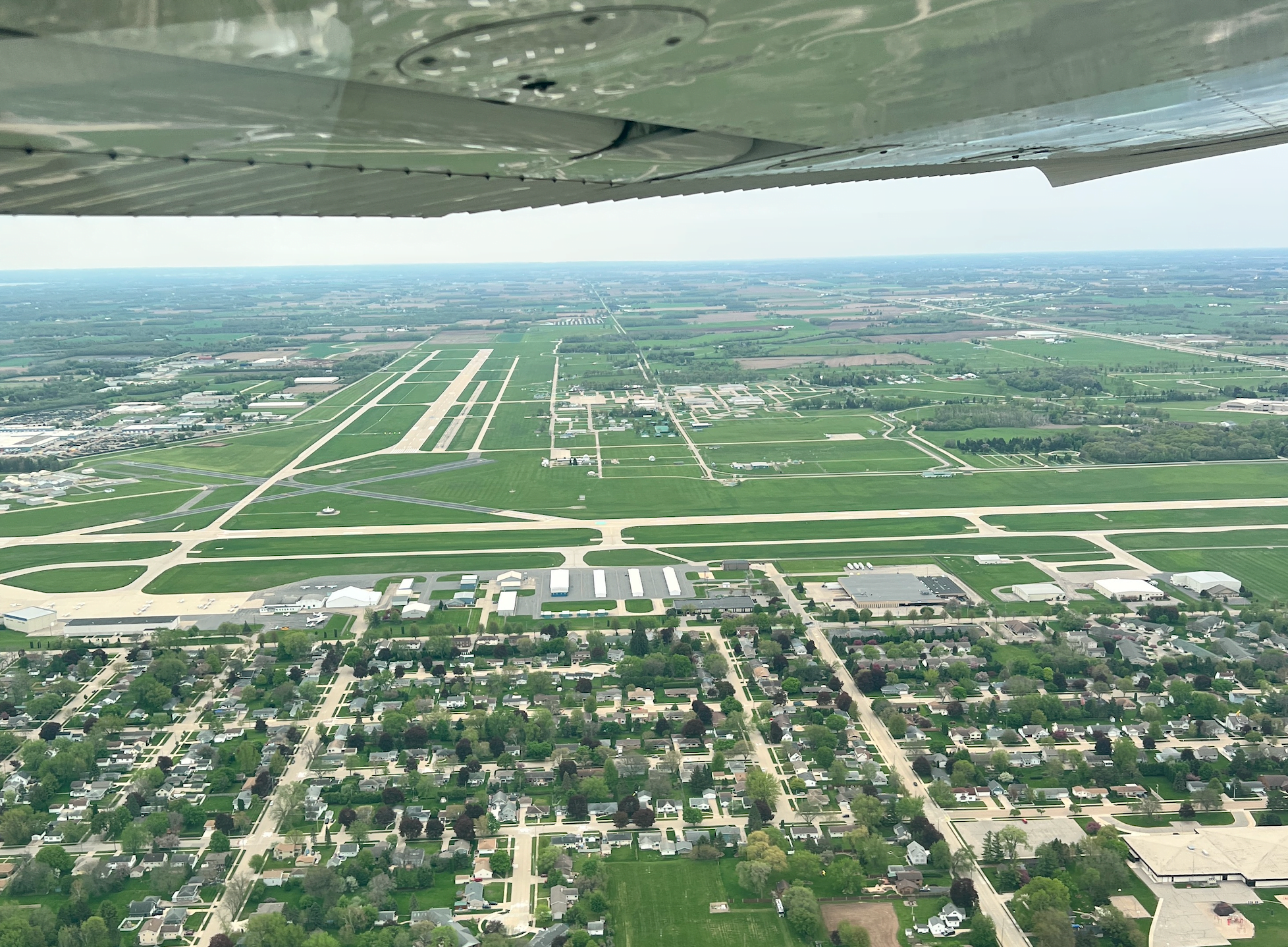 This seminar will be held in person at SCFC, attendance is free and open to all. Web Members will still be able to access our seminars online, both live and recorded. Click here to learn more about the transition.

Interested in watching more of our presentations? View our growing library of over 500 recorded safety seminars available to view in our Members Only Seminar Library, available by clicking here.

Each year, EAA holds the world's most renowned airshow in Oshkosh. This event boasts thousands of unique aircraft, presenters, and new learning experiences. Pilots travel from all over the world for this event, and it's great to hear what it was like through the lens of a pilot.

San Carlos Flight Center invites CFI David Agranovich who recently flew to EAA AirVenture to talk about his experience. In this seminar he will talk about how he safely and efficiently flew into the "world's busiest airport" for AirVenture 2023. For many, arriving at Oshkosh is a rite of passage that can only be satisfied by being one of the more than 10,000 aircraft flying in, landing at what becomes the busiest airport in the world. It can be a challenging experience, but after attending this seminar, we are sure that you will feel more confident in your flying abilities. Join us to learn more about the real-world application of cross-country flight planning, decision making, analysis of complex NOTAMS, and how to safely operate amidst thousands of aircraft.

Whether you're an aviation enthusiast or an aviation novice, if you have wondered what it takes to fly into AirVenture, join us for this seminar.
David Agranovich is a CFI, and thoroughly enjoys teaching others. He has experience flying all across the Western United States and specializes in mountain flying and operating high performance aircraft. In his spare time, he works at Facebook leading their efforts to counter foreign interference in elections.
San Carlos Flight Center (SCFC) is the SF Bay Area's most dynamic flying club, committed to building general aviation through safety, community, and adventure. AOPA has consistently recognized SCFC in their Best Flight School survey, most recently in 2023 as a Distinguished Flight School for the third year in a row.
SCFC is committed to promoting safety in general aviation through our regular safety seminars and guest speaker programs. Our seminars are free to watch when attended in person at our facility in San Carlos but live streaming and viewing recorded seminars are exclusively available to members. Click here or contact an SCFC member service rep at (650) 946-1700 for more information about online access to our web library of over 500 recorded safety seminars and live-streamed content.