Jack O'Leary | Staff Flight Instructor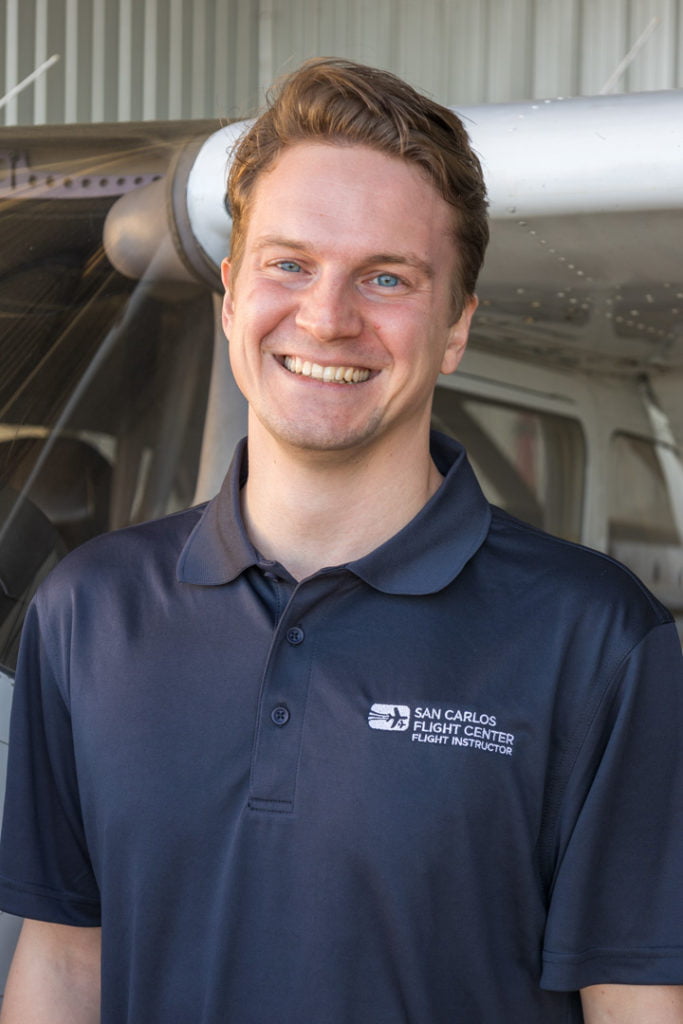 Certificates and Ratings: CFI
Jack was a Minnesota kid who wanted to live in California. He enjoyed teaching from a young age and gravitated to roles like sailing instructor and design adviser. After graduating from the University of Minnesota, he took a tech job in the Bay and fell in love with the area.
Jack's interest in flying came from hearing his grandfather's aviation stories and flying in a seaplane around Minnesota. His first demo flight was over the lakes near Minneapolis, and he started taking flying lessons after moving to the Bay. After a few years of flying in California and the midwest, he realized that he could combine his love for aviation with his passion for teaching by becoming a full-time flight instructor.  
Jack is an avid fan of flight simulators and enjoys virtual flights as a way to meet aviation enthusiasts around the world. When he's not flying, you can find him hiking with his wife and dog or playing board games with friends.
Aircraft Flown
Cessna

152, 172, 182 (N9894E)
Piper Archer
Ratings Offered
Rate: $85/hour ($100/hour for non-members)