Ethan Fletcher | Flight Line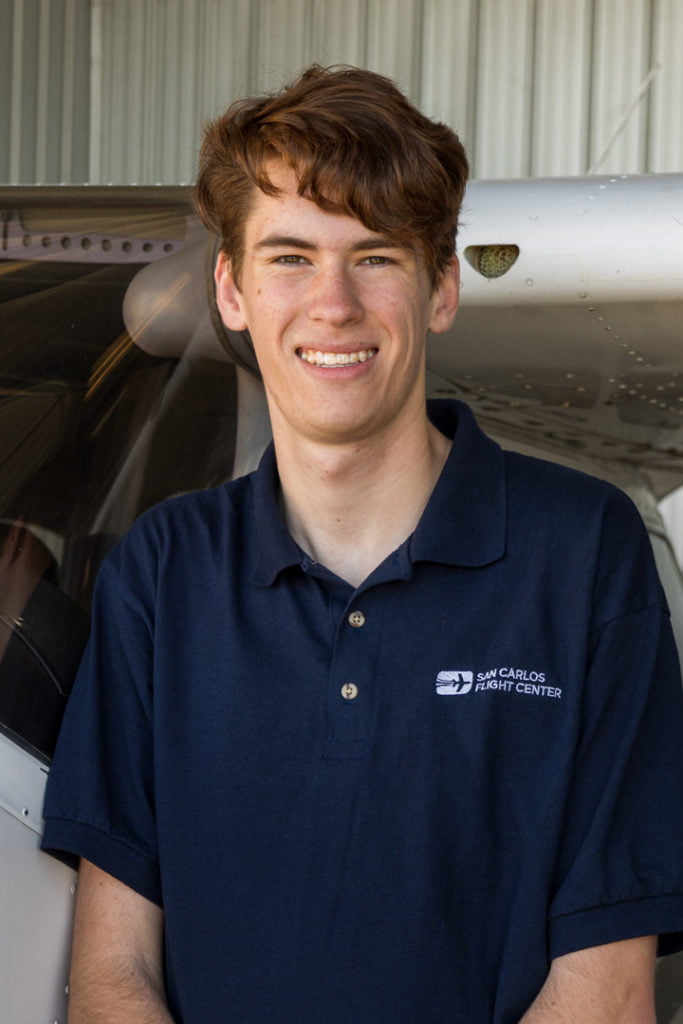 Ethan first walked through the San Carlos Flight Center doors in October 2021 for a demo flight. Following his first flight, Ethan began pursuing his license, eventually passing with just over 80 hours in a Cessna 172 in August, 2022. Since then, Ethan has begun flying Piper Archers and Warriors, as well as the well equipped Cessna 182 which has allowed him to explore mountainous scenery in the Sierras. While Ethan doesn't know where he wants to end up in his career, he hopes to fly Beavers and earn his float rating in Alaska after college, as he currently is enrolled as a Freshman at San Jose State University.
In his free time, Ethan enjoying listening to music (Eddie Vedder and Jack Johnson being two of his favorite artists) , hiking and mountain biking on local trails, and discovering hidden restaurants and hanging out with friends/family. When Ethan isn't flying with an instructor, he likes taking day trips out of state to grab lunch, because the hours go to commercial, and flying animals around California to shelters with more higher capacity, because the hours go to commercial.
Ethan joined San Carlos' Flight Center team because he was eager to continue to meet new people that shared the same passion as he did and work in an environment surrounded by aviation, because it doesn't get much better than that. On top of this, Ethan plans on attending FlyOutGroup (FOG) events in the near future, because those hours also go to commercial.