Member News
Welcome New Members
Siddharth Babu
Martin Beinhoff
Cynthia Bloom
Karl Doyle
Michael Fan
Sebastian Genty
Firat Guvence
Ryan Guzalowski
Jim Hine
Chintain Hossain
Gregg Lyman
Julian Melendez
Alfred Moeckli
Pablo Sanfrancisco
Christopher Sprague
Ronald Tom
Celine Tran
Justin Yau
Evgeny Zaystev
Member Achievements
Travis Bender
Private Pilot
CFI Reid Raisanen
Cary Butcher
First Solo
CFI Adam Kelly
Kyle Caverly
Private Pilot
CFI Merrick Vander Lugt
Drago Rajkovic
Private Pilot
CFI Adam Kelly
Adhiraj Somani
First Solo
CFI Nariman Farsaie
Kirk Syme
Commerical
CFI Brian Eliot
Timmy Truong
First Solo
CFI Jeff Reeder
David Weekly
Private Pilot
CFI Kelton Porter
Thomas Werner
Private Pilot
CFI Rebecca Joseph
 
Pop Quiz
A fun monthly
knowledge test.
Editor: Herb Patten
1. Current commercial drone regulations can be found in?
a) the drone installation manual.
b) FAA Title 49 Part 107.
c) droneitall.gov
2. Prior to flight, a remote drone pilot must
a) tweet their location using #KnowBeforeYouFly.
b) ensure enough power for the intended flight duration.
c) consider the risk to persons and property in the vicinity.
3. Drone operations over people are allowed
a) only if they are wearing safety gear.
b) if no camera or audio recording device is used.
c) if they are directly participating in the operations.
(answers are at the bottom)
Upcoming
SCFC Events and Safety Seminars
The Fleet
Robinson R44
N70KA -$395/hr
(Summer Promotional Price)
Robinson R22
N111AH - $295/hr
N41WB - $295/hr
C182 - G1000
N1483L - $243/hr
N123TZ - $238/hr
Piper Arrow
N200KR - $195/hr
C172S - G1000
N63251 - $177/hr
N6198N - $177/hr
N646DW - $172/hr
C172S - 6-pack
N410BS - $160/hr
N236SP - $160/hr
N458SP - $157/hr
N494SP - $157/hr
N907LP - $157/hr
N652SP - $157/hr
N106RA - $157/hr
Piper Archer
N6848J - $150/hr
Tailwheel
Super Decathlon
N66405 - $140/hr
Citabria
N59WD - $135/hr
C150/C152
N714SW - $117/hr
N757UF - $105/hr
N8010F - $99/hr
N111RK - $99/hr
Piper Warrior
N91338 - $115/hr>
Simulators
Xwind 200 - $250/session
Helicopter Sim - $110/hr
Multi-Screened G1000 - $75/hr
BATD GNS-430W - $30/hr
(member prices shown)
Pop Quiz Answers
Stay Informed

September 2016
IFR Ground School
Considering getting your instrument rating? September 22nd is the kick-off for Instrument Ground School. The twelve week IFR Ground School is every Thursday night at 7:00pm.

This course covers the aeronautical knowledge included in the FAA knowledge test (also known as the "written test") for the airplane instrument rating. It meets the Aeronautical Knowledge requirements of Section 61.65(b). The course fee includes attendance, course materials, final examination, and certificate of completion. The final examination reproduces the content and format of the actual computer-administered FAA test. Pilots completing the course receive a graduation certificate and instrument instructor endorsement qualifying them to take the FAA instrument rating knowledge test as specified in Section 61.65(a).
* * * * * * * * * * * * * * * * * * * * * * * * * * * * * *
Keybooks for Early Morning Flights Before 7:30am
Do you fly before 9am? You probably are used to finding the keybooks for your aircraft in the overnight lockbox. This was our process for night flights and flights before the office opens in the morning. This has changed slightly.

Our Fleet Management team now starts their day and opens the office at 7:30am. They track squawks, count down for required inspections, and keep the aircraft clean and equipped. If you're flight starts before 7:30am, your keybook will be in the lock box. If your flight begins at 7:30am, the team is already at work. You'll find your keybook in the office (with access to weather computers, water, snacks, and flight planning space).

Are you an early riser? Say "Good morning!" to the Fleet Management Team on your way to calm winds and open runways (and fly quietly).
* * * * * * * * * * * * * * * * * * * * * * * * * * * * * *
New Faces around the SCFC Office
Help the Flight Center welcome new CFI's that have joined the team! Nariman Farsaie, Radu Popovici, and Merrick Vander Lugt are eager to share their enthusiasm and expertise with the SCFC community.
A CFII in helicopters and a private pilot in airplanes, Merrick loves to help students reach their full potential and make the most of their adventure.
Radu, a full-time software engineer, has been flying

 airplanes 

and 

helicopters since 2007 and enjoys helping 

students become safe and proficient pilots. 
Nariman's love of flight and teaching, as well as his vast experience in 
aviation, makes him a great and fun instructor. 
If you see them around the airport, be sure to say hi and welcome them to the team! 
If you or someone you know is a CFI who is looking for an awesome flight school to instruct at, please have them (or you) email kanani@sancarlosflight.com with a cover letter and resume.
The Risk of the Touch & Go Landing
Although most pilots have done hundreds of touch and go landings during training with their instructor, let's take a moment to understand the risk of this seemingly harmless maneuver. The risks come from rushing. Accidents occur when pilots don't fully complete a safe landing before changing gears and moving into a takeoff. This often occurs on shorter runways. In the same runway distance that you usually would do either a controlled takeoff, or a controlled landing, you do both. A touch and go can be safe, but only commit to the "go" after the aircraft has been safely landed and is taxiing down the runway under full control. Note that SCFC club policy prohibits touch and go operations in any high-performance or complex aircraft, as either of these adds complexity and risk to the maneuver. Also, the big power changes and landing gear cycles add wear to the aircraft.
* * * * * * * * * * * * * * * * * * * * * * * * * * * * * *
Left Tank Full? Right Tank Empty?
Have you ever wondered why the fuel seems to flow unevenly from the left or right tanks in some aircraft? Actually, in the turbulent, low-pressure environment of flight, getting liquid fuels to flow evenly is kind of an art. Vents, cross-feed tubes, and other gimmicks are needed to help equalize pressures in the tanks. If your fuel level drops lower in one tank, it may not be a problem. Both tanks may be draining evenly, but a cross-feed system may be shifting volume from one side to another. Flying slightly one-wing low can make indicators read an imbalance, even if none exists.

How do you know if there's a fuel flow issue? Ask your mechanic. It can help the process, if you've got some well-documented fuel values taken regularly on a series of long flights.
* * * * * * * * * * * * * * * * * * * * * * * * * * * * * *
Risk Management and the ACS
A review of the Airman Certification Standards (ACS) reveals the integration of risk management into every phase of flight. This is a welcome addition. Whether you label it that way or not, risk management is this biggest part of a pilot's knowledge and skill set. We constantly evaluate threats to safe operation and take steps to eliminate or minimize them. Preflight inspection is to eliminate risks of the aircraft. Preflight weather briefings are to minimize risk of the environment. Passenger briefings are to minimize risks within the cabin.

On your next flight, make risk management a conscious part of your process. Do your regular steps, but be cognizant of how every action brings awareness to threats to safety. Although every flight has risk, your most enjoyable flights are the ones where all manageable risks have been removed or substantially reduced, and you can focus your attention on the regular operation of the aircraft and have time to enjoy the view.
Member Profile: Alex Marshall
SCFC: When did you realize you wanted to join the aviation community?
AM: I've been interested in flight and space exploration for as long as I can remember. I started flying R/C model gliders when I was 12, and I received a trial lesson in a glider for my 14th birthday. I was hooked after that. By the time I was 18 I was doing introductory gliding lessons for new students and working on my ASEL private pilot's license. It's been a passion hobby ever since then.
SCFC: You recently decided to take the next step and bought a share in a Cessna 182G1, what are you most excited about being an aircraft owner?
AM: I'm most excited about taking N123TZ on longer trips and expanding my experience envelope. Planning a multi-day trip and contending with pilot, aircraft and weather factors was an incredible learning experience.
SCFC: You recently took your plane to Canada, what was your favorite memory from the trip? What was the biggest lesson you had to learn along the way?
AM: On the way up to Canada I made an overnight stop in Seattle, and the last two hours of that leg were in cloud and rain. When I finally popped out of the cloud layer on final approach into KRNT, it was an amazing sight. The sun was setting, and downtown Seattle was off the right wingtip and Bellevue was off the left wingtip. Unforgettable. It's those beautiful experiences that make it all worthwhile for me.
The biggest lesson I learned on my trip up to Canada was a reminder of how valuable local knowledge is when you're navigating in a new area, particularly in the mountains. My last leg was from Abbotsford to Salmon Arm, and before departing I had a lengthy conversation with a very helpful briefer from the Canadian Flight Information Service. It was a great reminder that despite the huge volume of weather information we have at our fingertips through various apps and websites, it's still invaluable to speak to a human being who can help you understand the "why" behind that information.
SCFC: Do you have any exciting adventures in the future? Is there one place or trip you eventually want to hit (kind of like an aviation bucket list)?
AM: I don't have any adventures planned right now, but I'd love to make a trip to Catalina island. I've seen it off the coast going into the Los Angeles area many times, but I haven't made the hop over there yet. On a much longer timescale, I'd eventually like to tackle a trans-Atlantic crossing to the UK in a humble C182. It's going to take a significant amount of planning and some very serious risk assessment, but I'd love to cross that one off my bucket list.
SCFC: What are some of your interests outside of aviation?
AM: I really enjoy long-distance road cycling, and I'm currently working on a few digital audio and visual art projects.
* * * * * * * * * * * * * * * * * * * * * * * * * * * * * *
YAW
Are you or a teenager you know looking to get more involved with aviation and connect with the magic of flight? Or maybe looking to share this passion with others their age?

Young Aviators Weekend is a peer-run club for high school students who share an interest in aviation. YAW meets every other Sunday afternoon, always featuring fun activity-based meetings that showcase all the coolest parts of the aviation community. Join us at one of YAW's upcoming meetings, the next one is on September 18th at 2pm!

Please email bryan@sancarlosflight.com if you or someone you know are interested!
* * * * * * * * * * * * * * * * * * * * * * * * * * * * * *
Silver Eagles
Are you looking to connect with aviation history and the people that helped make it? San Carlos Flight Center created the Silver Eagles program as a way for club members to pay tribute to elder aviators as well as honor fellow pilots who are no longer flying. We're welcoming former aviators who have had to put away their wings for age or medical reasons to join us in the cockpit again. Club members are encouraged to rent planes and help this generation of pilots experience flight in a small aircraft once again. If you would like to get back in the air, or if you're interested in reserving a plane, call (650) 946-1700 or email info@sancarlosflight.com to schedule your Silver Eagles Flight today.
* * * * * * * * * * * * * * * * * * * * * * * * * * * * * *
Smithsonian Day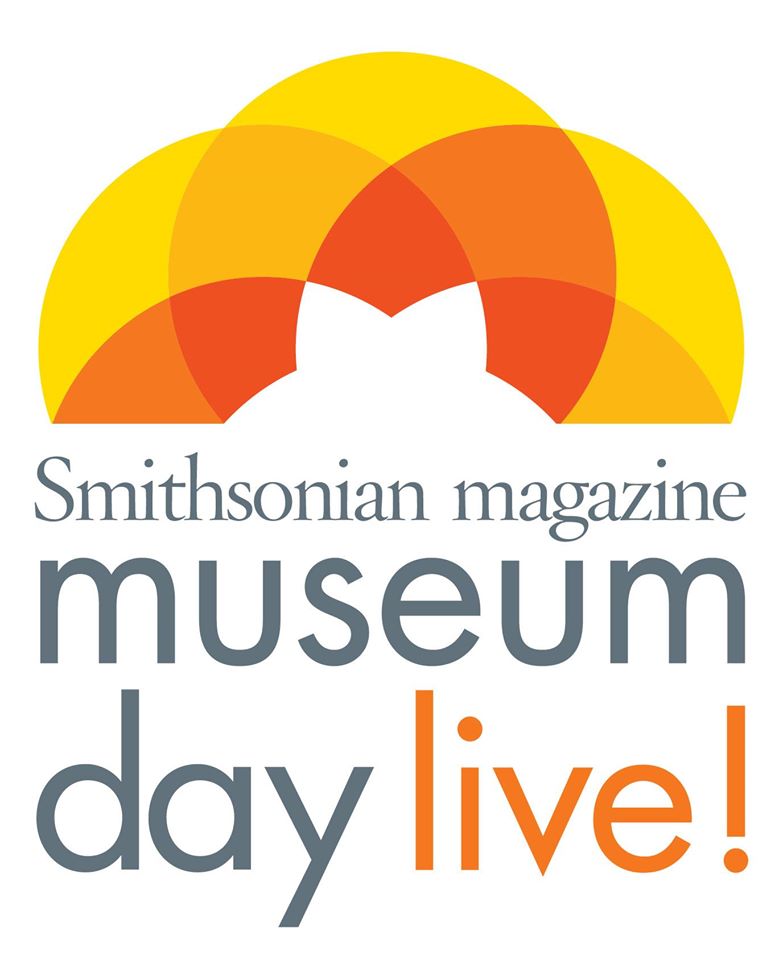 Hiller Aviation Museum will be participating in "Smithsonian Museum Day Live" on Saturday September 24th, a special event for everyone to come and explore this awesome museum, admission free! San Carlos Flight Center is showing support for our fellow airport business and will be participating in this event. This is an awesome opportunity to check out all of the cool aircraft and history Hiller has on display. Feel free to stop by our table, or if you are interested in volunteering for this special event, please email katie@sancarlosflight.com. This event is free with a special "Smithsonian Day" ticket. Click here to get your event ticket today!

 
FOG Whitewater Rafting
The Bay Area FlyOutGroup (FOG) is venturing off to the American River! To kick off this event we will be heading over to Cameron Airpark (O61) where our river guides will be waiting for us. They will shuttle us over to the Lower South Fork American River (Gorge Section), with 13 miles of class II-III rapids. No prior experience is necessary. A great way to take your favorite adventure (flying, of course) and add it to another awesome adventure (whitewater rafting). You will be sure to get one truly awesome day. Make sure to check out our website for specific details on this trip. The deadline to sign up for the Whitewater rafting trip is September 15th!
* * * * * * * * * * * * * * * * * * * * * * * * * * * * * *
FOG Vegas - Red Bull Air Races
FOG is flying into McCarren International Airport on Friday, October 14th to enjoy the Air Races on Saturday and Sunday. This trip is perfect for aviation fanatics as there will be hangar access to view the race planes up close and personal. The deadline to sign up for the Las Vegas Red Bull Air Race is October 10th. Make sure to check out our website for specific details and how to sign up!

Have any questions? Contact
bryan@sancarlosflight.com
.
* * * * * * * * * * * * * * * * * * * * * * * * * * * * * *
FOG Disneyland Trip Sept 23-25
Before life gets too busy with holiday parties and all those year-end activities, join your FOG friends for a fun and magic-filled weekend. Call in sick to the office and take the kids out of school - we're going to Disneyland!

Fly into either Fullerton KFUL or John Wayne KSNA, and stay at the Residence Inn Anaheim Maingate, or your choice of local hotels. Usually FOG pilots will arrange to meet as a group for a lunch or dinner in the parks, or spend the whole day with your family and Mickey.
* * * * * * * * * * * * * * * * * * * * * * * * * * * * * *
Deepen your Connection to Aviation: Volunteer at a Pilot Event
There are so many ways to be a part of aviation - as a pilot, as a passenger, as an aircraft owner, as a mechanic, and even as a mentor. You can deepen your connection to your favorite past time and help build aviation to tomorrow by volunteering to help with our youth programs and events.
YAW is a biweekly high school aviation club full of young people interested in flying. At each meeting, we share aspects of aviation, either through games, tower tours, visits to aviation museums, and other activities. This program is successful because we introduce youth to pilots and let them learn about how we think, what we do, and how committed we are to safety. You can help. YAW field trips regularly need chaperones who like to talk about aviation and who are able to share their love of flight with others.
And there are plenty of other ways to volunteer. The Bay FlyOutGroup uses pilot volunteers as Mission Leaders for flyout lunches, dinners, and weekend trips. Fly Like a Girl pilots help plan meetings and social events. Student and New Pilot Support Group members volunteer to share flight experiences and other presentation topics at monthly meetings.
One final opportunity to volunteer, October 22. SCFC is a huge part of this event's success. We sponsor the event goodie bags and children's scavenger hunt. We also operate 7 activity booths, display our fleet aircraft, and have been on the organizing committee since the beginning. This year SCFC is sponsoring the Volunteer team shirts. It's our way way to show pride in our airport, and our community.
Want to join the Special Ops team? Can you commit to helping share your love of aviation with others?
Email Dan at dan@sancarlosflight.com to get involved.